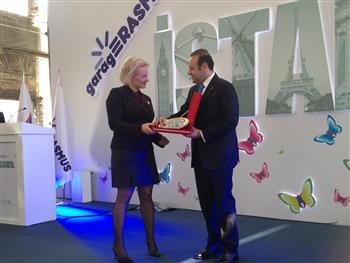 The sun rises for Europe in Istanbul, Turkish EU Affairs Minister Egemen Bağış said today, addressing the audience at an Erasmus student exchange program meeting in the city.
"A European Union without Turkey is a poor, plain and simple one," Bağış said.
"The sun of Europe rises from Istanbul every morning nowadays," he added, in an indirect reference to the current economic problems of the union.
Photo AA