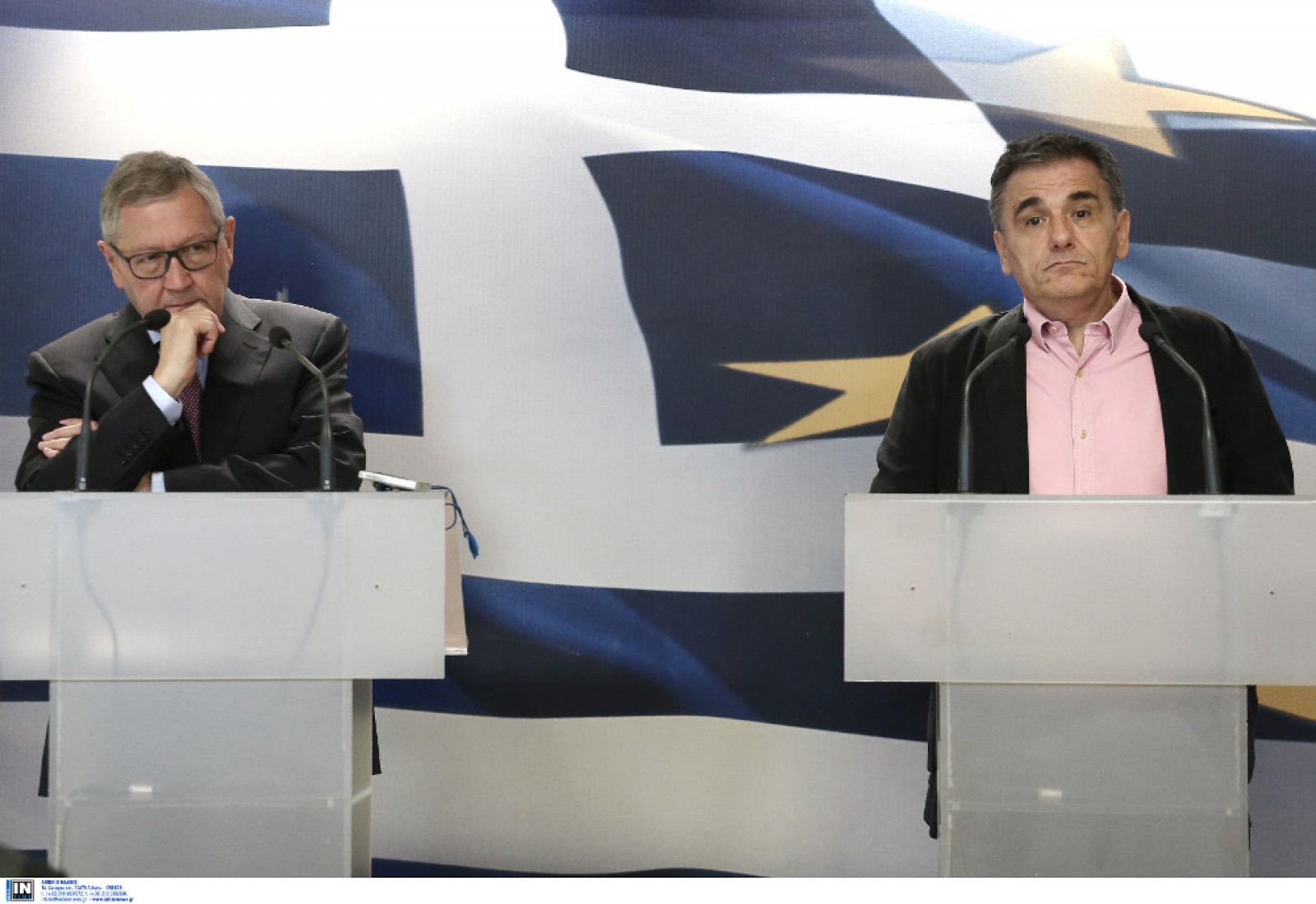 After meeting with the Greek Finance Minister Euclid Tsakalotos on Friday, both the EC  Vice-President Valdis Dombrovskis and the ESM chief Klaus Regling clarified and admitted that the final decision of  the June 21st Eurogroup will result in no new engagement for Greece.
There will be no new commitments or new conditions for Greece after the memorandum period is over, said Dombrovskis, and the country is returning to regularity in the "European Semester" by submitting reports to the Commission on budgets. After Greece exits the memorandum frame, there will be no Memorandum of Understanding (MoU) during the supervision period, as Regling noted.
Degrees of freedom
In relation to future years, Dombrovskis said that with the strengthening of growth a financial area would be created. Asked whether the Greek government will decide alone or in co-operation with the institutions, the EC official said that the issue was somewhat complicated, but hastened to add that it would first be a decision of the Greek government but there would be a debate on macroeconomic impact, due to the way the financial space is used.
He added that Greece will return to the regularity of the "European semester" from next October, as it will have to present its preliminary draft budget by the 15th of the month, like all other Member States. Then spoke the Greek minister, who further highlighted what Dombrovskis said regarding the return of Greece to the regularity of the "European semester", reiterating that the next day after the programme, we will no longer talk to the institutions over how we will reach but rather if these goals have been achieved. "The way we will spend the oversupply is the Greek government's business", he said, repeating what Dombrovskis had said.
Countermeasures
Moreover, Euclid Tsakalotos, questioned about the validity of countermeasures, stressed that "what I have said applies to the nth degree, with the tendency to infinity", adding that the discussion about their implementation will take place in October with the draft of the new budget, which will be tabled on the first Sunday in October. Then, he added, all forces will be called into a debate on the allocation of the fiscal space (tax cuts, social spending) for the coming years. At the same time, the Vice-President of the Commission asked whether the pension cuts would apply as of January 1st, 2019, replied that "on this subject, I would like to reiterate that there is nothing new beyond the changes that have been legislated." He was not categorical, like on other occasions…. 
V. Dobrovskis announced a long-term debate in the Eurogroup on June 21st, saying the last installment would be of a considerable amount (Regling identified spoke of 10-12 billion) to facilitate the country's return to the markets. Speaking about the debt in particular, he referred to the already well-known initiatives by the European institutions, adding that there should be a "credible solution"…. / IBNA