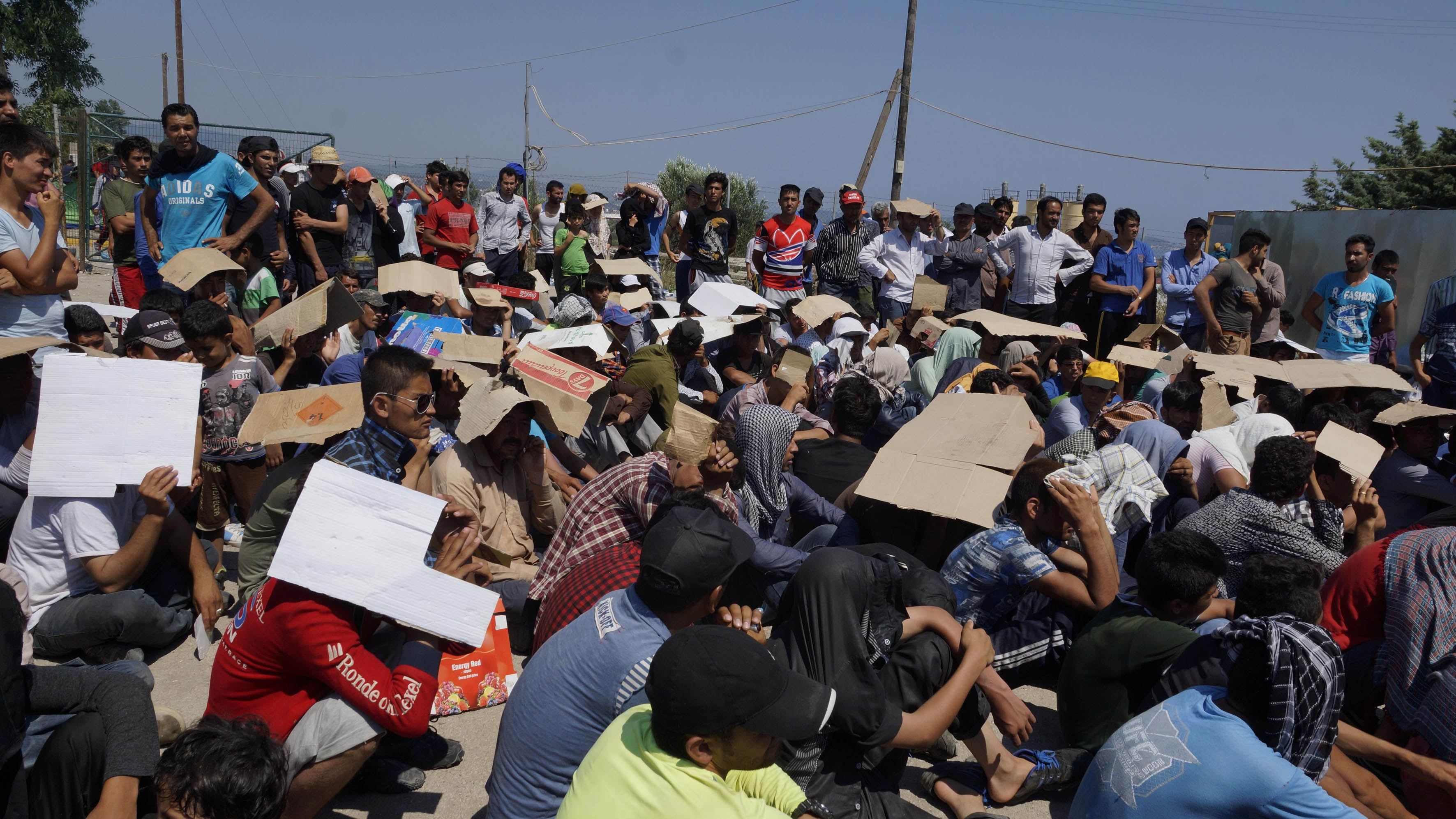 Athens, December 11, 2015/Independent Balkan News Agency
The European Union has started legal action against Greece, Italy and Croatia for failing to correctly register migrants. This step is taken in order to minimize the number of refugees and migrants that end up in Austria, Germany, France and other relatively rich nations of the Union. Taking legal steps might oblige the countries who have the greater problem with refugees, to either keep them there or face huge fines if they are "caught" for wrong registrations.
The western and central Europeans also think that Greece and Italy want to "get rid" of the refugee problem they face, so they willingly  let them move to the north without trying hard enough for registrations. But the fact is refugees arriving in Europe are not willing to stay neither in Greece nor Italy or Crotia. They prefer as their destination countries with thriving economies  where they can either be hired or open their own small business. And the other reason migrants keep moving unregistered, is the fact that they are not arrested as criminals of course and that most of them try to avoid registration in order to minimize the risk of being "trapped" in Greece or Italy or in small Balkan nations that their economies are incapable to absorb them as workers or traders. That means that thousands of them every year enter the country  secretely, silently and move "unnoticed" and unregistered.
Hundreds of thousands of migrants have arrived in those countries over the last year but less than half have been registered. According to European Commission Greece has only fingerprinted around 121,000 of the almost half a million people who are said that have arrived in Greece in  the last 6 months.
The Commission warned the three countries about the shortfalls and since "concerns have not been effectively addressed", formal letters of notice were sent to the three, which is the first step in infringement proceedings.