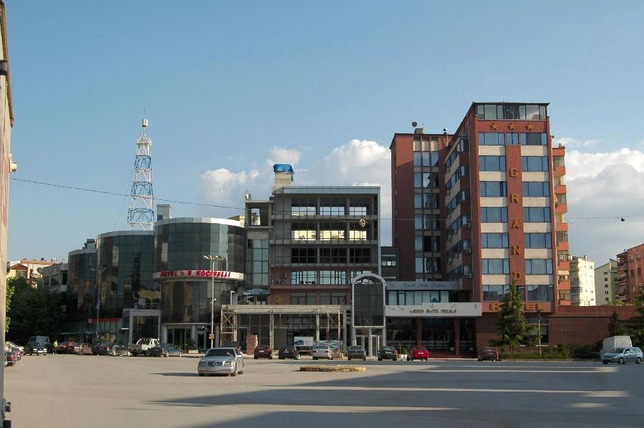 Korça, April 26, 2013
By Ariola Imeri
The European Union has supported the rehabilitation of the Korça Bazaar with €0.7 million. The rehabilitation of the Bazaar, officially inaugurated today, with the stone paving of the streets and the main square, the improvement of almost the entire infrastructure (potable water, sewerage, power and telecom) and the supply and installation of a new street lighting, adds value to this quarter, which is now expected to attract more tourists and improve the trading conditions.
Overall the EU assistance to Korça region amounts to € 7.3 million. The EU has long assisted Albania in preserving culture heritage. Dedicated to the preservation and promotion of sites of historical and cultural importance, the EU has dedicated €9 million to the rehabilitation of these sites in Albania.
During the Korça inauguration ceremony, the Head of Operations at the Delegation of the European Union to Albania, Luigi Brusa, pointed that strengthening democracy, human rights and the rule of law, implies also promoting a relationship with culture.
Mr Brusa emphasized the need for Albanian authorities to follow up on the products of this assistance, noting that "the Municipality, with the support of the central Government, must now make sure that the necessary funds are found to rehabilitate the façades of the Old Bazaar in order to better protect the cultural heritage and further enhance the attractiveness of this historic quarter".
"In the European Union we have proven that tourism related to cultural heritage creates growth and prosperity in the regions or cities concerned. Korça with its natural and cultural heritage sites still not sufficiently exploited in terms of tourism can benefit from gains made by investing in its own cultural and natural treasures", mr. Brusa said.
He concluded that "Respect for heritage is vital, so you develop not only a European identity, but as well share you common cultural legacy, so you can experience growth and economic prosperity". /ibna/