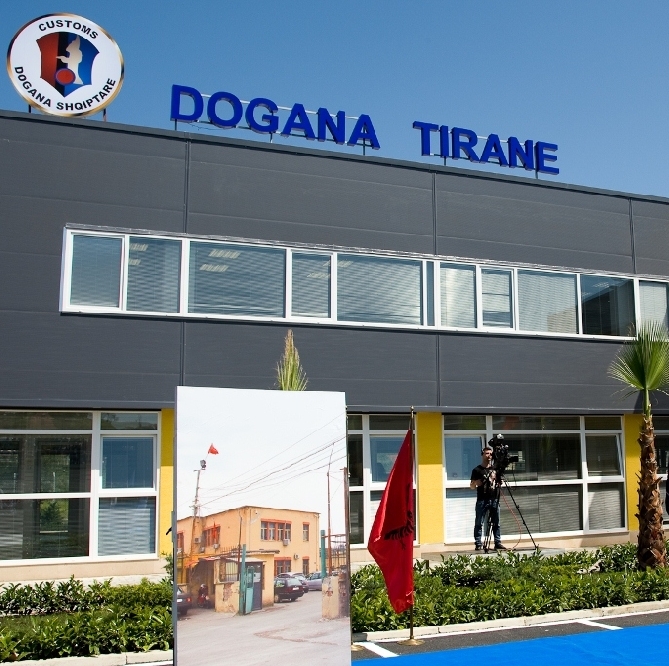 Tirana, May 16, 2013
Funded by the EU with €1.5 million, the twinning project launched today between the Albanian Custom Administration, and the Italian Customs and Monopolies Administration with the support of the French General Customs and Excise Directorate, will improve the legislation and procedures of Albanian Customs, in line with the European standards.
The project will bring EU expertise and know-how from member states to provide specific technical assistance and on-site training, with specific regard to the Customs Chemical Laboratory Directorate, the Intelligence Directorate in the field of Risk Analysis and Risk Management, the Post Clearance Controls Directorate and the Intellectual Property Rights Directorate.
This twinning EU funded project aims at supporting Albania in achieving the specific priorities in the field of Customs with a view to guaranteeing compliance in the area of trade helping to pave the way for the approximation of the Albanian customs legislation to the EU standards.
During the launch ceremony, the Head of Delegation of the European Union to Albania, Ambassador Ettore Sequi noted the importance of harmonised custom procedures in line with those of the European Union, as it is a step towards economic integration. He emphasised that "an efficient and good customs system is instrumental to the economic development of a country. Furthermore this will help Albania a great deal to meet the economic criteria and will represent an important step towards the economic and political integration with EU member states".
Ambassador Sequi concluded by urging the Albanian Government to implement the new Custom Code, as a necessity to facilitate and promoting trade.
The €1.5 million project will continue until June 2014 and it will be implemented by the Italian Customs and Monopolies Administration with the support of the French General Customs and Excise Directorate. /ibna/