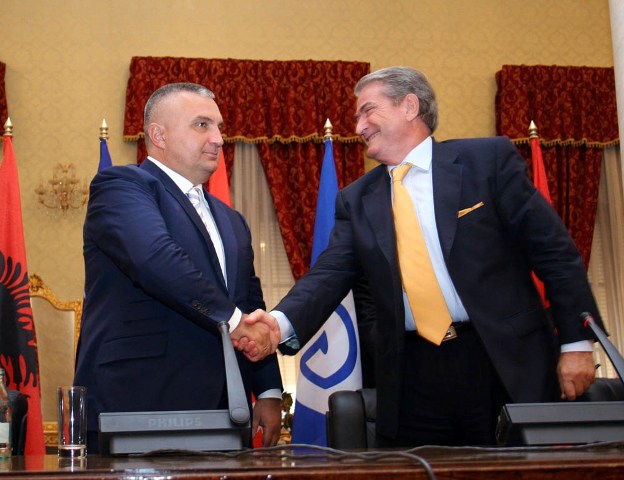 Tirana, April 1, 2013
Prime Minister Sali Berisha received Monday in his office Chair of the Socialist Movement for Integration (SMI) Ilir Meta and Chair of the SMI Parliamentary Group Lefter Koka.
The closed-door meeting lasted 40 minutes. After the meeting, neither Berisha nor Meta made comments to the press.
The only one to make a statement to the press was SMI Parliamentary Group Head Lefter Koka. He told reporters that "coalitions will be decided on in the following days," adding that "SMI will make the right decision, based on Albania's interests."
Asked about a potential coalition, Koka responded: "There is no such official invitation by the SP to SMI."
The meetings between Berisha and his ally Meta took place one day after Vice President of the European Parliament Gianni Pittella appealed on the SMI Chair Meta to join SP in order to achieve victory in the June 23 elections. /ibna/