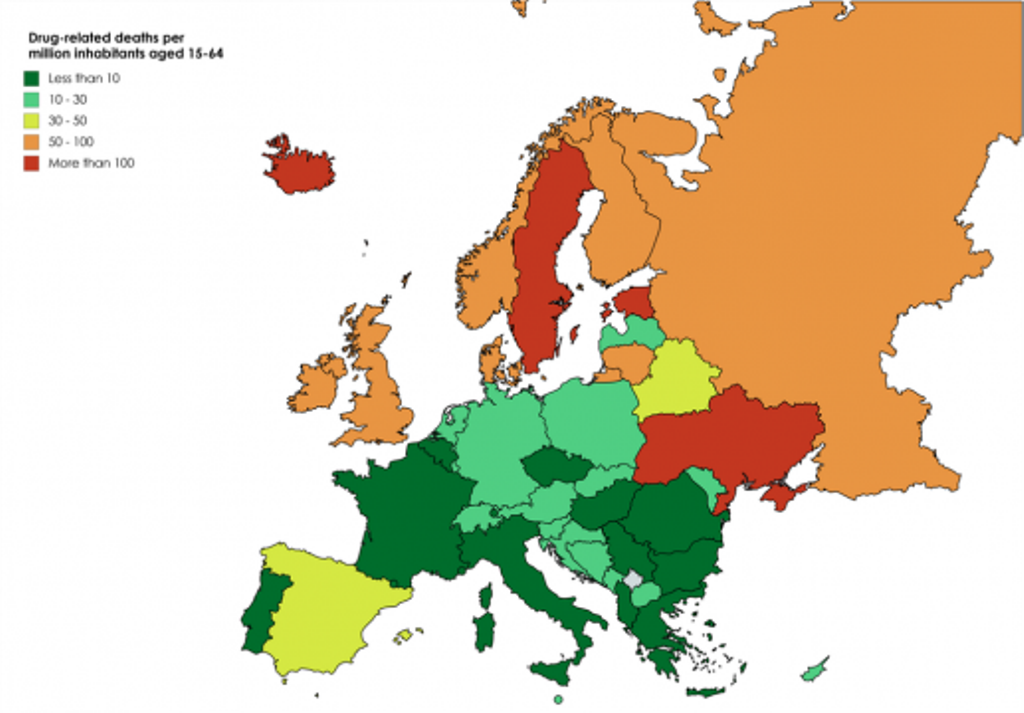 Albania has a rate of less than 10 per 1 million inhabitants of drug related deaths.
This is confirmed by the 2017 European Report on Drugs, which shows that Estonia is the country with the highest number of drug related deaths per million inhabitants in Europe.
Meanwhile, the European Union average for this is 82 drug related deaths. According to the report, the prevalence of deaths caused by drugs in Albania is low.
The same group includes countries such as Italy, Spain, Greece and a part of Eastern European countries.
In the Balkans, FYROM, Montenegro, Croatia and Bosnia and Herzegovina, have a higher rate of drug related deaths, namely 10-30 deaths per 1 million residents. /balkaneu.com/