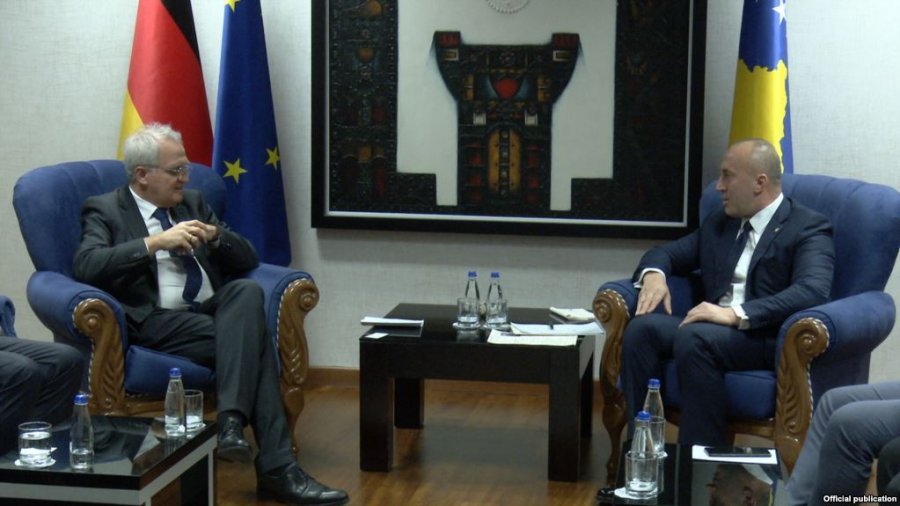 Vice president of the European Parliament, Rainer Wieland said on Wednesday in Pristina border changes between Pristina and Belgrade are not a good idea.
Wieland made these comments following a meeting with the Prime Minister of Kosovo, Ramush Haradinaj, where both officials discussed on the challenges that Kosovo is expected to face in 2019.
"I told your prime minister that when I heard about the proposal to make border changes, I was against it, but then I was happy to hear the positioning of German chancellor Angela Merkel and the governing coalition, who didn't see border changes as a good idea", he said that border changes could lead to more problems than achievements.
Meanwhile, Mr. Wieland said that political leaders in Kosovo should not promise deadlines about the process of visa liberalisation. He said that he cannot say when such thing will happen, given that some European governments are still not convinced that this process should take place. /ibna/