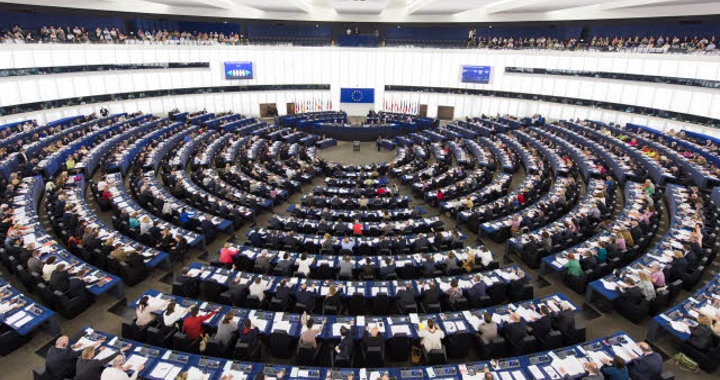 Pristina, 21 January 2016/ Independent Balkan News Agency
By Elton Tota
European Parliament voted today in favor of the Stabilization and Association Agreement between the European Union and Kosovo, as the first most important step for the integration of Kosovo in the EU.
With 486 votes in favor, 108 against and 81 abstains, Euro MPs backed the proposal to ratify this agreement by the EU.
Parliament of Kosovo had approved the agreement at the start of November, after it was signed last October.
"This is very good news and an important step in Kosovo's path toward European integration. For the first time, EU and Kosovo will enter a contractual agreement", said Ulrike Lunacek, deputy speaker of the European Parliament.
The approval of the European parliament gives way to the EU Council of Ministers to formally finalize this agreement in order for it to be enacted in a few months time.
All of the content of the agreement falls under the competence of the EU and the document doesn't need to be approved by the parliaments of state members.
"Now, the agreement will come into force without any delay. This will offer a strong positive signal to the citizens and economy of Kosovo. The implementation of agreements will help in the institutionalization of the process of reform. It will also offer new opportunities for Kosovo to strengthen relations with the EU and contribute in the stability of the entire region", Lunacek said.
The agreement strengthens political dialogue, commercial relations and boosts cooperation between the EU and Kosovo in many sectors.
Minister for European Integration in the government of Kosovo, Bekim Collaku praised the approval of this agreement by the European Parliament.
"The European Parliament has now given the green light to this agreement and now it's only a matter of time before it's enacted, following the finalization of the EU Council", minister Collaku said.
Collaku thanked MEPs who voted in favor of opening Kosovo's path toward the European Union. /ibna/