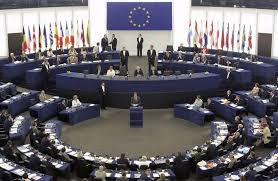 Skopje, May 23, 2013
The European Parliament has voted today in favor of the Resolution for the progress of FYR Macedonia during 2012, which may be considered as a step forward for the process of the integration of this country in the European Union.
The resolution was passed with 505 votes in favor, 61 votes against while 31 MEPs have abstained.
The resolution, which was drafted by the British MEP, Richard Howitt, who reports at the European Parliament on issues concerning FYR Macedonia, calls upon the European Union to urgently open the negotiations for the accession of this country in the EU. The deadline required for the opening of negotiations is the month of June.
This resolution calls upon Skopje to form a Survey Commission which will shed light upon the events of December 24 and to achieve progress in the freedom of media. /ibna/