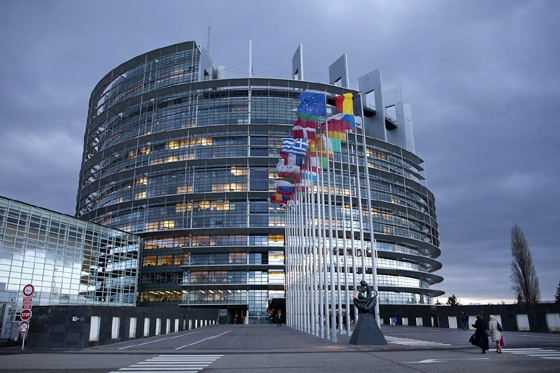 The European Parliament adopted today (Tuesday) a Resolution with 402 votes in favor, 163 against and 89 abstentions, in which it assesses the current political situation between the EU and Russia.
According to this resolution, the EU should keep open the possibility of imposing additional sanctions on Russia if Moscow continues to violate international law.
MEPs stress that from 2015 onwards new tensions have emerged in EU relations with Russia, inter alia because of Russian interventions in Syria, interventions in countries such as Libya and the Central African Republic, as well as the ongoing aggressive actions in Ukraine.
They also highlight Russia's support for anti-European parties and far-right movements, as well as its continued interference in electoral processes and human rights violations in its territory.
Taking into account these violations of international law, the MEPs stress that the EU should be ready to adopt additional sanctions against Russia, with emphasis on targeted sanctions against specific individuals.
Any sanctions imposed should be proportionate to the size of the Russian threat, they add.
In December 2018, the European Council extended the financial sanctions until 31 July 2019.
The resolution underlines that the EU it will need to revise the current PCA with Russia and restrict cooperation with it in areas of common interest.
Global challenges such as climate change, energy security, digitization, artificial intelligence and the fight against terrorism require such selective cooperation, MEPs say.
Closer relations are only possible if Russia fully implements the so-called "Minsk agreements" to end the conflict in eastern Ukraine and start to respect international law, according to the same text.
MEPs condemn misinformation campaigns and cyber attacks from Russian sources, which are aimed at increasing tensions between the EU and its Member States.
The EP also reiterates its concern about the Nord Stream II pipeline, the construction of which could exacerbate the EU's dependence from Russian gas and threaten the European internal market.
MEPs are concerned about continued support from Russia for totalitarian regimes and countries such as North Korea, Iran, Venezuela and Syria.
They also regret the fact that, in an attempt to destabilize the candidate countries, Russia supports organizations and political forces such as those who opposed the Prespes Agreement which has resolved the longstanding struggle for the name of North Macedonia.
The EP condemns illegal economic activities and money laundering by Russia, which could amount to hundreds of billions of euros from illicit activities being legalized in European countries on an annual basis, which threatens European security and stability.
Finally, the resolution stresses that EU countries should end all "golden visa" or passport programs benefiting Russian oligarchs./ibna