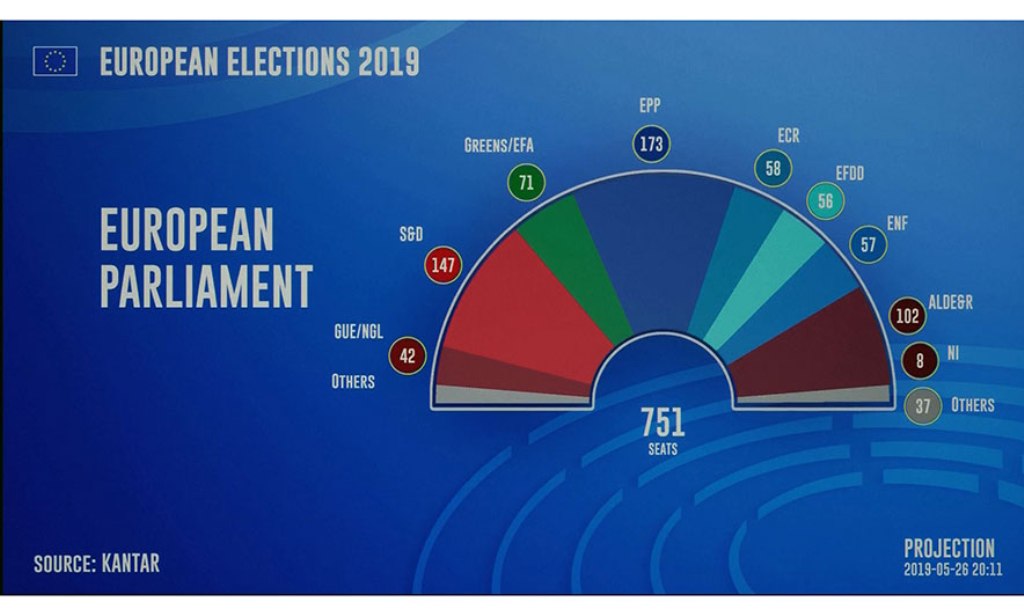 European Parliament results are good news for Kosovo and other countries of the region which aspire EU membership.
EPP and SND will remain the main political blocs in the European Parliament, while liberals of the Green Party have also performed quite well.
Expert of political affairs, Artan Murati says that with these results, far right parties will not play that much of a big role in the new European Parliament.
"The good news is that we will no longer have to face anti-EU countries, which are against expansion of the EU. In the worst scenario, Kosovo will continue to face a confusing EU policy implemented by its traditional parties. Nevertheless, there is hope. Liberals and greens have been advocating for Kosovo and the Balkans in general", Murati says.
Kosovar MP, Ilir Deda says that with the excellent results obtained by the greens and liberal democrats, expansion of the European Union must now be more concrete.
According to him, the European Union must now make a serious offer for its expansion with the countries of the region.
Based on preliminary results, European People's Party will have 173 seats, Social Democrats will have 147 seats, Liberal Alliance and Democrats along with Macron's La Republique en Marche will have 102 seats, greens will have 71 seats, conservatives and reformists will have 58 seats, Europe of Nations and Freedom (Salvini's Alliance) will have 57 seats, Europe of Freedom and Direct Democracy will have 56 seats, Europe's United Left-Nordic Green Left will have 42 seats. /ibna/