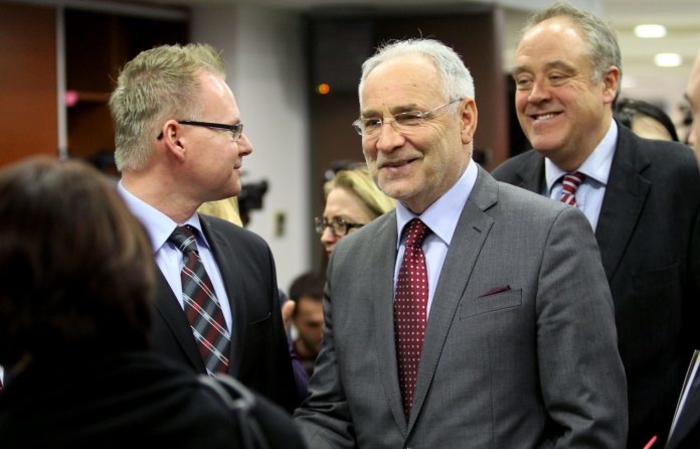 Political parties are prepared for a fair and transparent race, while the elections may be held in an atmosphere of trust and transparency. This is the joint assessment of three MEPs, Ivo Vajgl, Knut Fleckenstein and Eduard Kukan, following meetings held today in Skopje with political leaders.
"All political parties showed their optimism in relation to the results that they are expecting to achieve. We're glad that there's a spirit of cooperation between the two main political parties and their leaders in order to avoid incidents during the campaign. We have reason to believe that the 11 December elections will be fair and transparent, they will be a good start for Macedonia", said MEP Vajgl, who is a rapporteur of the European Parliament for FYROM.
The MEPs have stressed the need of respecting the work of the Special Prosecution and they expressed the support for this institution with chief prosecutor Katica Janeva.
The visit of the European Parliament representatives takes place at a time when an election campaign is being held in the country. /balkaneu.com/