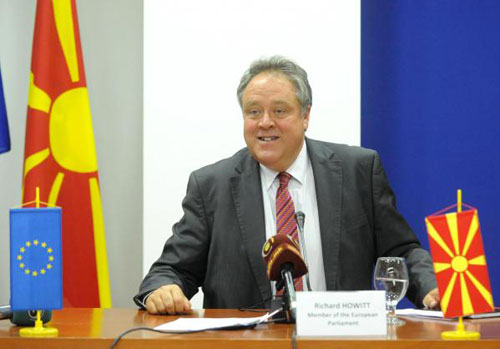 Skopje, September 17, 2013
British MEP for FYR Macedonia, Richard Howitt has praised the signing of the Memorandum for the accession of the country in the EU by parliamentary political parties.
"Majority of political parties has so far shown their support for European aspirations of the country, but this is a positive signal for these parties to unite and sign this memorandum. This positive signal shows that the daily political debate can be put aside", said Howitt.
Through this memorandum, political parties are obliged to implement the necessary reforms and criteria for EU accession, in particular those which deal with the freedom of media and speech, free and honest elections, rule of law, independence of the judicial system and fight against crime and corruption.
Albanian Democratic Party (PDSH) didn't sign this memorandum and the same thing was done by an MP of the Liberal Party of FYR Macedonia. /ibna/