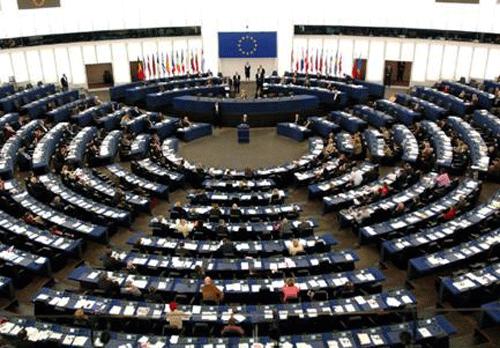 Skopje, February 6, 2013/Balkan Independent News Agency
With 486 votes in favor, 55 against and 29 abstains, European Parliament passed today the resolution on FYR Macedonia, proposed by British MEP, Richard Howitt.
This resolution calls on the European Union Council to confirm the date for the start of negotiations for the accession of former Yugoslav Republic of Macedonia in the EU.
The resolution states that the bilateral problems must not be an obstacle for the start of talks, although they must be solved before the accession process.
Good bilateral and neighborly relations, according to the proposed text, must exist in a constructive spirit and based on the EU principles.
European Parliament said that the fact that FYR Macedonia wasn't issued with a date for the start of negotiations, increases frustrations inside the country and lead the country to an impasse, something which may cause problems and tensions for this country.
Greece is required to use its EU presidency in order to encourage the process of integration and the creation of a positive climate for the solution of bilateral differences in the spirit of European values.
According to the European Parliament, Greece must use its position to draft incentives which will solve the current problem.
On the other hand, Skopje is required to continue with the reforms and put an end to policies or practices which may be an obstacle for its European future.
European Parliament notes that if the date for the start of negotiations is constantly annulled, then this situation will be unpredictable and it will have serious consequences in the domestic and regional stability.
The resolution insists that all candidate countries must be treated based on merits. EP assesses that Copenhagen criteria have been fulfilled sufficiently for the country to start its negotiations.
The resolution has also mentioned relations with Bulgaria, praising the bilateral meetings which have discussed topics relating to history, population and mutual respect. Another sensitive domain is also the freedom of speech and media, where there have been concerns about the lack of the freedom of media and punishment of journalists.
Amongst others, the resolution also criticizes the lack of integrated education and calls on the promotion of the use of both languages and to condemn all types of ultra nationalism. /ibna/