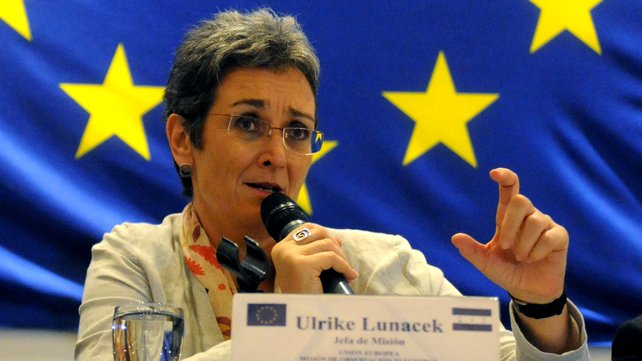 Pristina, February 24, 2015/Independent Balkan News Agency
By Elton Tota
The European Parliament demands from the five EU member countries, which have not recognized the independence of Kosovo to recognize it. The EP has also demanded deeper investigations into EULEX about the alleged corruption affairs and in its report on Kosovo, it has addressed the large number of Kosovo people who have fled the country, the small number of women in the government cabinet and the concern for the political crisis.
IBNA learns that out of 212 amendments presented by the resolution last month, MEP Ulrike Lunacek came out with 15 amendments, the main message of which is for Kosovo to advance in the process of European integration.
These amendments will be voted today in the foreign policy committee at the European Parliament.
Lunacek demanded before MEPs for the five EU member countries, which have not yet recognized Kosovo, to do such thing. She also talked about the progress marked in Kosovo and expressed her concern about the lack of concrete results.
Lunacek demanded from the EU to move forward with Kosovo's Stabilization and Association Agreement. She also said that if Kosovo had benefited the visa liberalization regime, then Kosovo nationals would not leave Kosovo illegally.
"Corruption is still spread in Kosovo. We demand results in the fight against corruption by the authorities of Kosovo. We also demand from the EU to move forward with SAA. There are many things from which citizens of Kosovo feel excluded. They cannot participate in official football matches, in Eurovision and they cannot move freely. I'm convinced that if there was no visa regime, then we would not see so many people leave Kosovo", said Lunacek.
The European Parliament resolutions have no legal basis and they only serve as a political message for Brussels and member states. /ibna/