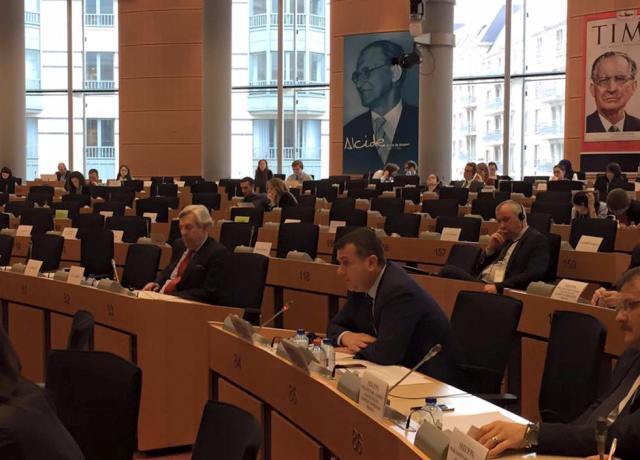 Tirana, 24 March 2016/Independent Balkan News Agency
The European Parliament has approved today the resolution on Albania, by valuing the progress made in the reforms demanded by the European Union.
The draft resolution was prepared by the rapporteur on Albania, Knut Fleckenstein.
The resolution was approved by 47 votes to 3, with 4 abstentions.
The resolution on Albania, says that if it wishes to start EU accession negotiations, it needs first to intensify its reform efforts in key priority areas, such as the rule of law, judicial reforms, the fight against corruption and organised crime, public administration reform and fundamental rights.
Foreign Affairs Committee MEPs remain concerned about widespread corruption in education, healthcare, the judiciary and some other fields.
They are also concerned about "widespread self-censorship among journalists, who are sometimes physically obstructed from covering specific events, assaulted, or threatened because of their work".
The resolution welcomes Albania's commitment in the fight against radicalisation and terrorism. It commends the country for taking measures to prevent the outflow of foreign fighters to join ISIS in Iraq and Syria and recommends that Albania share more information with EU member states in this regard.
***
The head of the Albanian delegation in the Foreign Commission of the European Parliament, Taulant Balla says international partners expect from politicians in Tirana not to waste any tiome for the approval of the judiciary reform package.
"Corruption and the issue of decriminalization remain other issues that Albania must address", Mr. Balla said.
Balla said that the resolution managed to include the request addressed to the European Commission to propose the start of accession talks between Albania and the European Union once the reform in the justice system is approved and begins to be implemented. /ibna/