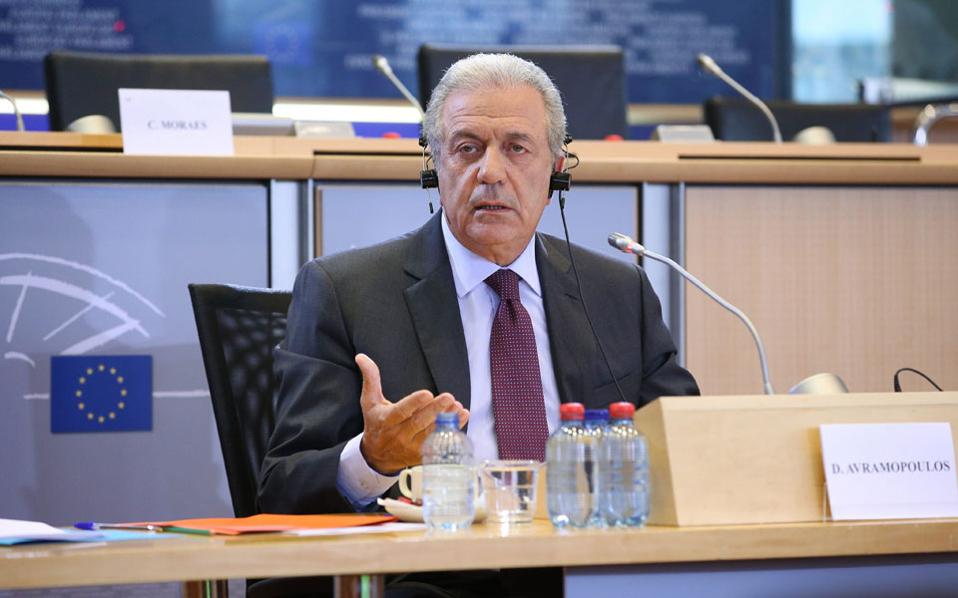 By Spiros Sideris – Athens
Greek Commissioner Dimitris Avramopoulos received the final approval on Thursday, form the 100 MEPs who sit on the Committee on Civil Liberties, Justice and Home Affairs, which was responsible for the hearing and the assessment that he is the right man for the position, since he knows every detail of his portfolio.
The letter sent today by the President of the committee Claude Mora, and was published by the daily newspaper "Kathimerini", states among other things, that "Mr. Avramopoulos showed ability to become a member of the College of Commissioners and is qualified to perform the specific tasks that have been assigned to him. He is an experienced candidate with political skills. Regarding the responsibilities associated with the portfolio, the candidate showed a good knowledge and commitment to establish a close and constructive cooperation with the European Parliament".
The final approval of the entire college of 28 commissioners will be given in the conference of presidents on October 9.