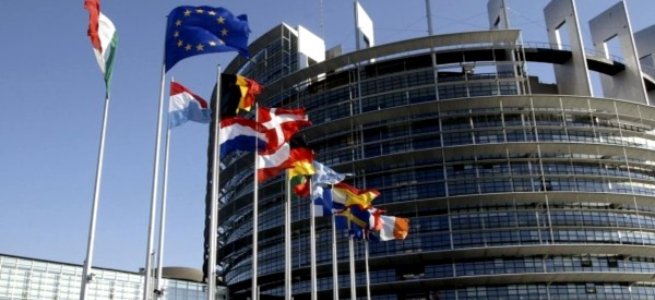 By Marija Avramovic – Zagreb
The European Parliament (EP) passed today resolution calling for action against the "wartime rhetoric" and hate speech of provisionally released Serbian war crimes suspect Vojislav Šešelj.
MEPs strongly condemned Šešelj's "warmongering, incitement to hatred and encouragement of territorial claims and his attempts to derail Serbia from its European path", announced EP's official website.
Parliament also called on the Serbian authorities to investigate whether Šešelj has violated Serbian law and to fully apply the legislation outlawing hate speech, discrimination and incitement to violence.
The initiative for the resolution was launched by the representative Andrej Plenković and all the Croatian representatives in the EP supported it.
The resolution calls on the Hague tribunal and the prosecution to examine whether the criteria for temporarily release were met, due to the new circumstances and criticises the different practices of the International Criminal Tribunal for the former Yugoslavia (ICTY) in terms of the provisional release.
Croatian Parliament had already unanimously adopted the Declaration on the decision of the ICTY on the release of Vojislav Seselj from the detention center in Hague.
"I think that the media are talking too much about Seselj, giving him publicity he does not deserve", said in Sarajevo the President of ICTY Theodor Meron.
When asked how it was possible that Seselj had acted publicly in such a manner, ICTY's president recalled how the Hague indictee was in Serbia.
"I cannot get involved in this case and Serbia is a sovereign country that needs to regulate those relations and his public statements", Meron said.