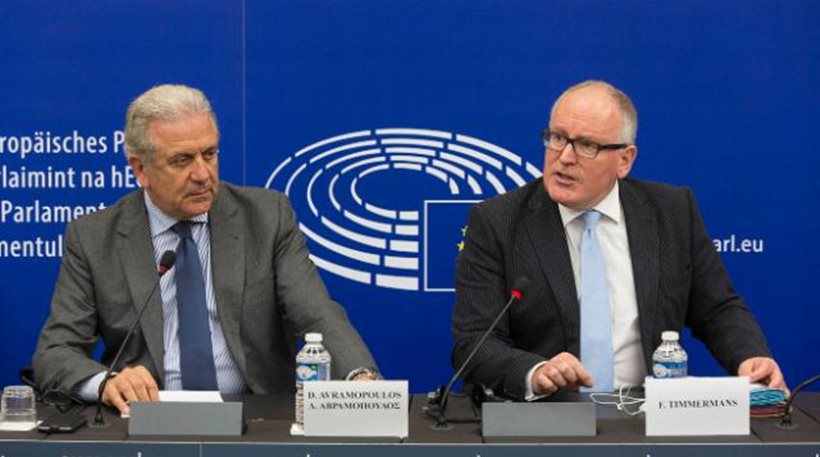 Athens, September 3, 2015/ Independent Balkan News Agency
By Spiros Sideris
The European Commission Vice-France Timmermans and the Greek Commissioner for Immigration Policy Dimitris Avramopoulos are to arrive Thursday in Athens, in view of the escalation of the refugee and immigration problem.
The delegation of the European Commission in Greece, the two officials, who will be accompanied by representatives of FRONTEX, the European Asylum Support and EUROPOL, will meet with Greek competent ministers on Thursday night in Piraeus, in order to create to the city a "hot spot", ie assistance center with the participation of European teams to accelerate the register of entries in the country of asylum and the coordination of the return of irregular migrants to their countries.
On Friday, the two commissioners will go to Kos where at noon they will give a press conference.
The government's measures on immigration
Immediate measures to address the refugee problem receives the caretaker government.
During the work meeting that was held Wednesday morning at Maximos Mansion from the prime minister Vasiliki Thanou-Christofilou with the participation of ministers of the caretaker government, who are involved in the management of immigration, after the briefing from the staff of the Armed Forces and the Security Forces for the current operational status, the following was decided:
Creation of the Coordinating Center Refugee Flow Management, bringing together officials from the Ministries of Interior and Administrative Reconstruction and Health and members of the Greek Police and the Coast Guard with the assistance of the Armed Forces.
The Caretaker Government initiate actions for the improvement, logistical support and staffing of existing reception and care facilities, as well as to speed up registration procedures and identification of beneficiaries of international protection, fleeing the country.
Activation of the procedures for the direct use of existing European programs and community solidarity funds to tackle the massive influx of refugees and immigrants.
Hastening of the absorption of available resources from the rehabilitation and support programs of island economy, for the relief of societies of the Aegean islands, which receive the bulk of inflows.