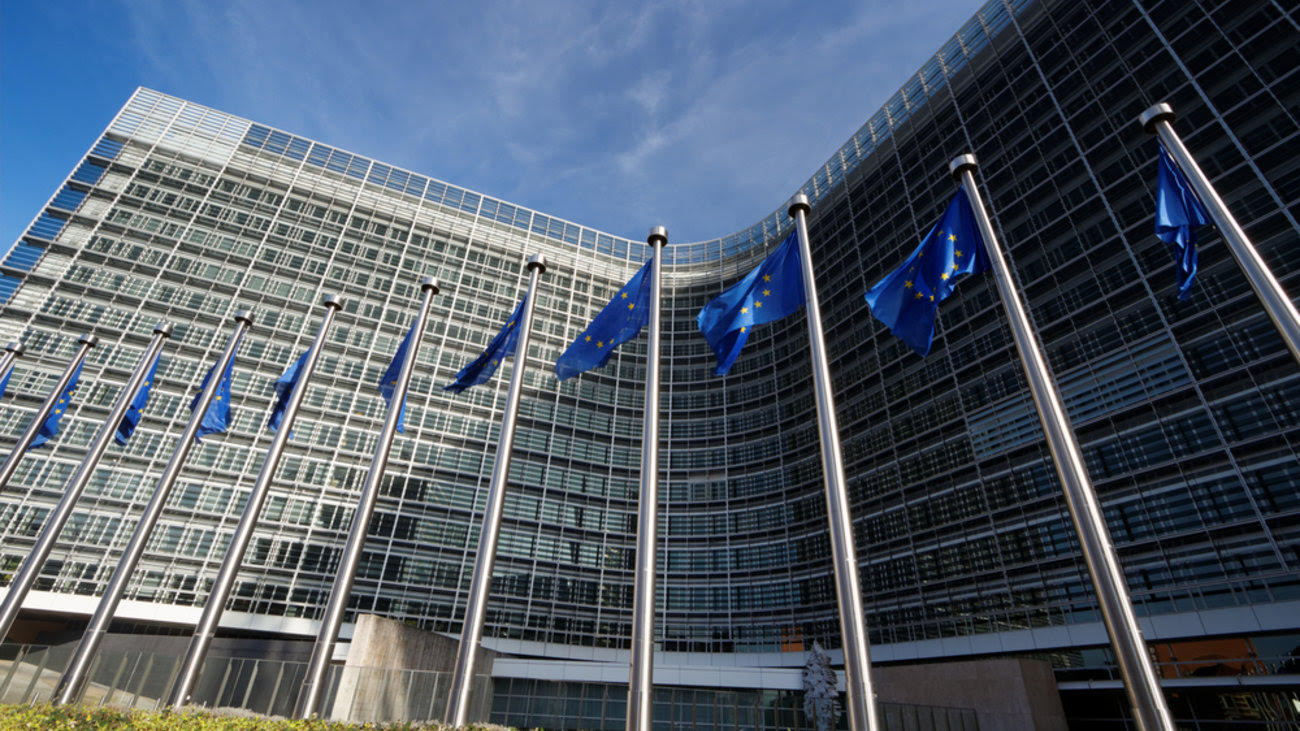 A message for front-heavy measures was sent from the European side along with the IMF from the Economist conference, which was launched today. Actually, the representatives of the European block of lenders, the Commission, the ESM and the ECB, sent Germany a message about a front-loaded Greek debt restructuring.
Greece is running the final mile towards a successful exit from the rescue programme, thus reaching the finishing line of a long journey, said the European Commission's Vice-President, Valdis Dombrovskis, at the Economist conference. The "congratulatory message belongs to the citizens of the country", he added.
Describing the next steps until the end of the programme, he referred to the three critical elements: the successful completion of the fourth evaluation, the agreement on debt relief measures that will be "front-loaded ones so to ensure Greece's gradual return to the markets", and the post-bailout agreement framework, as the country "must stay in a reform orbit".
Klaus Regling: The relief carries the weight
The "weight" of efforts for Greece is now falling into debt relief rather than fulfilling the prerequisites, said ESM head Klaus Regling. The European official stressed that the progress made by the Greek government in implementing the pre-requisites is very important. As for the mix of measures for the country's debt profile after August, the ESM chief said this would be decided at the Eurogroup on June 21st. As he noted, the ESM will be by Greece's side until it is able to stand on its feet.
Giorgos Chouliarakis: 17-18 billion euro "cushion" for 20-22 months
Greek Deputy Finance Minister Giorgos Houliarakis appeared optimistic that the fourth assessment will be completed in the coming days. This is what he said at the conference of the Economist he attended, considering that all the prerequisites will have been completed by June 21st.
"The completion of the programme is necessary, but not a good enough condition in order to exit the programme", Giorgos Houliarakis said, noting that in the post-programme period, other conditions, such as a stable fiscal policy with a parallel continuation of the reform effort, must be respected.
He also referred to the need to create a security mechanism against a potential turbulence in the markets as there are some concerns. "Greece is creating a cash buffer for the next 20-22 months. Already 6.5 billion euros have been placed into a special account from which funds can not be used for any other reason but debt servicing.By the end of the programme, we estimate it would reach 17-18 billion euros."
Finally, he mentioned debt relief, saying that without additional measures the Greek debt is unsustainable, stressing that the measures for the next Eurogroup must be ready in time.
Commission spokesman Declan Costello, for his part, reiterated that the Commission is supporting a major package of front-heavy debt measures, announcing quarterly evaluations following the programme but (announced) "no (other) programme".
The debate on enhanced surveillance will be renewed every six months, he said, estimating that this process will last for 2-3 years…. / IBNA