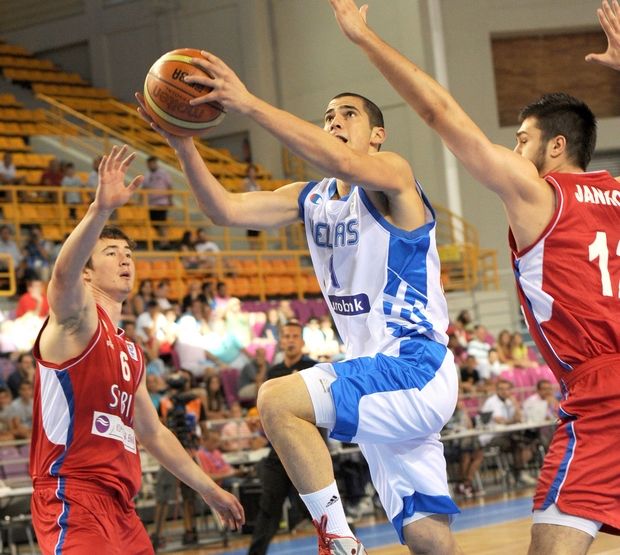 By Spiros Sideris – Athens
An excellent performance ​​by Greece led them to the win against Serbia in the first match of the second phase of the European Youth Championship with 70-69.
The Serbs started the match strong and managed to end the first quarter with a seven-point lead (21-14). From the second period onwards, however, the Greeks raised their performance and managed to go to half-time with a one point lead (34-33).
In the third quarter things did not changed. The Serbs tried to pressure, but the end of the third quarter found the Greece leading by a point 53-52. In the fourth period, Agravanis scored a decisive three-pointer and Greece created a nie-point difference (61-52). However, the Serbs responded and gradually managed to close the gap and equalize with two free throws by Shalit, 69-69.
In the last seconds Diamantakos with 1/2 free throws made it ​​70-69, with Andric failing to score for the Serbs in the next attack. Kamperidis with 0/2 shots did not change the score, but neither did the Serbs succeed in coring in the remaining 2.9 seconds, with Greece getting an important victory with 70-69.
For Greece Bochoridis and Diamantakos each scored 17 points and Agravanis finished with 16. From the Serbs, Šalić scored 13 points and Andrić 10.