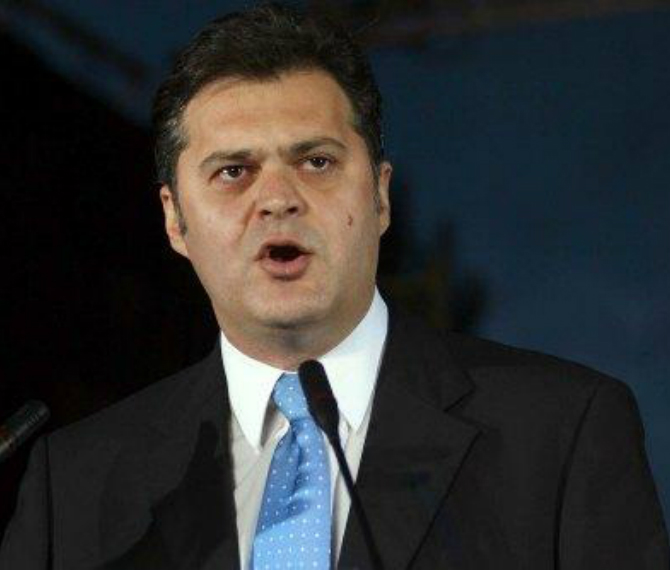 Tirana, January 8, 2015/Independent Balkan News Agency
The prominent Albanian writer, Ben Blushi, says that Europe will not be the same after what happened on Wednesday in France, when the newsroom of "Charlie Hebdo" magazine was attacked.
Mr. Blushi says that he hopes that the medieval masks have awoken Europe.
He blames Europe for losing direction in a world that is currently unsafe.
"Europe is somehow responsible for the murders at Charlie Hebdo due to the apathy, exhaustion, lethargy and loss of direction in a world which has become so unsafe and dangerous", says Blushi in an analysis that published today in the Albanian media.
Journalists and analyst Ben Blushi, who is an MP of the Socialist Party, analyzes the causes of the slaughter in the French satirical magazine "Charlie Hebdo".
Blushi comes to the conclusion that the masks that chanted Islamic messages are European. Based on this, Blushi said that the causes that feed this terror must be read and understood by everyone, to save Europe, where Albanians want to go.
Former minister of Local Government, who every once and a while, makes political analyses and analyzes important developments, suggests that the Paris massacre" will awaken Europe from its apathy and lethargy in order to come out of this hopeless situation for many Europeans".
"All of this situation has come as a result of the serious social phenomena such as depression, unemployment, corruption, lack of ideas, shallowness of leaders, financial submission, arrogance of Northern Europe toward Southern Europe, from the need that a part of the continent has to dominate the other part, from the endless fiscal experiments, polarization, inequality, long austerity, etc.", says Mr. Blushi. /ibna/