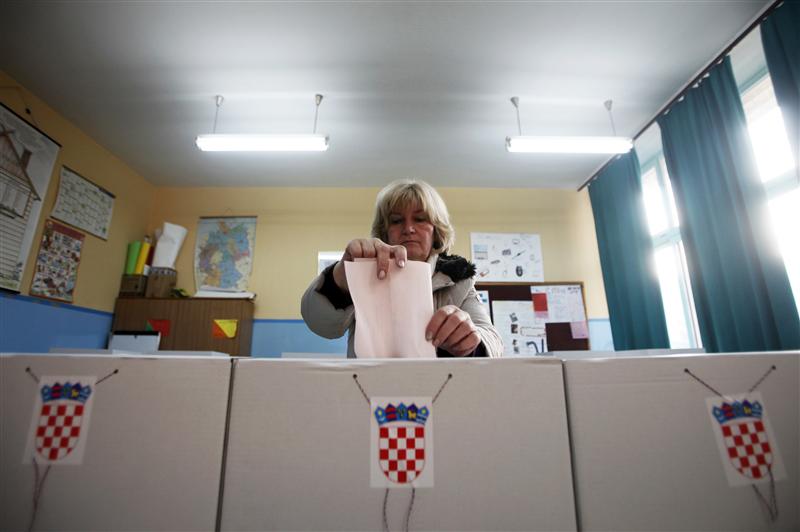 By Natasa Radic – Zagreb
On Sunday, April 14th, Croatian citizens will elect, for the first time in the national history, 12 Croatian representatives in the European Parliament. They will serve only for a year, since the regular mandate of the european parliamentarians expires in 2014 when all the EU countries will elect the new representatives. With 12 new members from Croatia, the number of parliamentarians in Brussels and Strasbourg will rise from 754 to 766
As Croatia joins EU in July this year, becoming the 28th member, it is necessary to elect the representatives prior to the accession date. The candidates will be elected according to the proportional representation and using the open lists. There are 28 lists that have classified for the elections.
President of Croatia Ivo Josipovic decided not to have local elections and European elections on the same date in May, explaining that he prefers the two elections to be separated as different issues are at stake for each of them. He rather decided to have the European Parliament elections in April. The voters will decide upon the candidates just a couple of weeks after European Commission in Brussels gave a very positive final report on Croatia, stating that there are no obstacles for Croatia to join the Union.
-I don't care, I am certainly not going to vote for them. What will they do there? Just collect huge salaries and do nothing. I don't want to participate – said Josip Rakic, a retired salesman in Zagreb. The campaign in very low profile for the European elections and it consists mainly of posters and TV interviews so the low turnout is expected. The public has been additionally annoyed by the case of the ruling party's member and observer in European Parliament, former justice minister Ingrid Anticevic Marinovic as she recently showed a lack of English fluency in Brussels while speaking at the parliamentary debate. Her accent and the way she spoke was mocked in the media and social networks and the post of her speech on YouTube went viral.