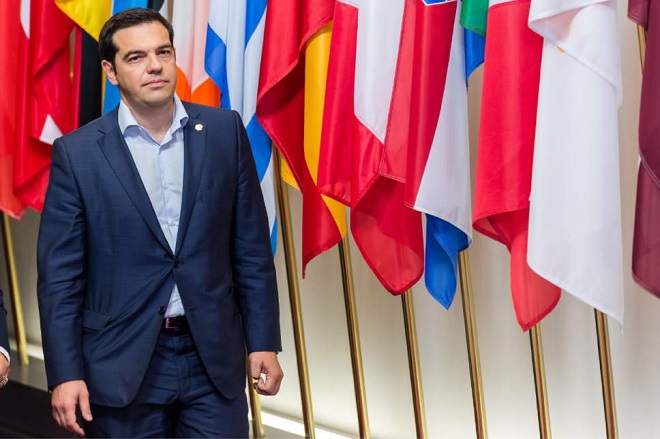 All eyes are on Rome, where leaders of EU member countries will participate in commemorative events for the 60 years since the signing of the Treaty of Rome on March 25, 1957, a date which is considered as the official birthday of the European Union.
With the EUs unity in question following Great Britain's departure in the summer of 2016 as well as an increase of euroscepticism, the EU is far from the vision of the leaders who signed the Treaty of Rome.
The economic crisis which mainly hit the countries of southern Europe following the 2008 global crisis , Germany's hegemony, strict austerity and the relinquishing of the important rights of European citizens in the name of fiscal discipline are some of the thorns that are "hurting" European integration and are reinforcing the argument of pro disintegration forces, of the extreme right and of rampant xenophobic populism.
European leaders were not ready to be tested in a newly formed global political environment. The lack of leaders with a vision based on the EU's founding principles acted as a destabilising factor, it revealed major weaknesses in the Union's structure, widening the gap of inequality between Member States and devaluing the concept of a united Europe of the peoples.
The derogatory statements made by Eurogroup President Jeroen Dijsselbloem concerning southern Europe, demonstrates the EUs division. The 60th anniversary of the signing of the Treaty of Rome, the events as well as contacts between the leaders in Rome, might be a great opportunity for balance to be achieved within the Union, and for EU policy to be revised so that answers are provided to the challenges it has to face.
Greek Prime Minister Alexis Tsipras, as the leader of one of the countries experiencing the worst form of austerity and fiscal discipline primarily emanating from Germany is sounding the alarm with a letter of complaint to EU leaders about a Europe which is no longer attractive for its citizens. The Greek Prime Minister, who represents the European Left at the highest level is taking the initiative for the return of the Union's founding principles and values, a Europe that belongs to its citizens. Nobody knows if it will succeed, but if you don't try you will never find out how far you can go./IBNA