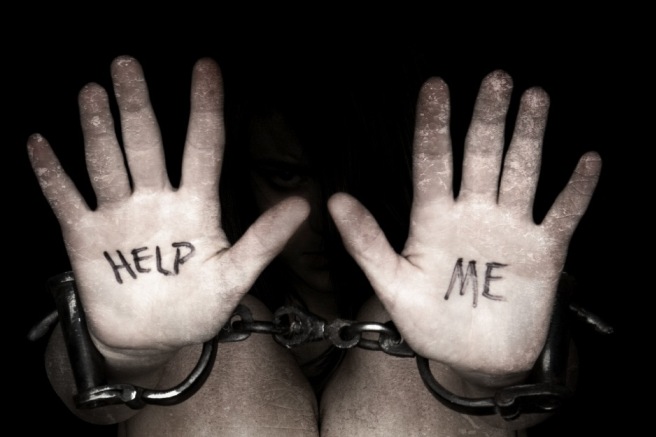 By Medina Malagić – Sarajevo
The European Anti-Trafficking Day, celebrated every year on 18 October, was marked in Sarajevo this morning in the Art Kino Kriterion. A press conference was took place under the organization and participation of the Office of the fight against human trafficking of the B&H Ministry of Security, along with the cooperation of the NGO's International Solidarity Forum (MFS-EMMAUS), XY Association, 'Nova Generacija' from Banja Luka, 'Novi Put' from Mostar, 'Zemlja Djece' from Tuzla, and representatives of the regional office of the B&H State Agency for Investigation and Protection.
"The celebration is organized in cooperation with representatives of regional offices of the B&H State Agencies for Investigation and Protection in Sarajevo, Banja Luka, Tuzla and Mostar, and activities will take place simultaneously in major locations in these cities", announced the Office of the fight against human trafficking of the B&H Ministry of Security.
The topic of human trafficking was discussed in length, and the press conference was followed by a panel discussion with the involvement of 50 high school students, and awards were also handed out for the best artistics works that offered a visual illustration on the topic of human trafficking. In addition, the project implemented by MGF-EMMAUS called 'Raising awareness and prevention of human trafficking in B&H' was presented.
On this occassion, representatives of these organizations had the opportunity to discuss ways in which human trafficking could be prevented and the reasons for the proliferation of human trafficking.
Executive Director of XY Association Emina Osmanagić said that youth education is crucial in aiming to prevent human trafficking. In the specific case of B&H, a country with a high rate of unemployment (around 60 percent), job offers that promise high salaries are tempting ones.
According to her, last year in B&H 39 people were victims of human trafficking. 19 of these individuals were young people.
National Coordinator in the Fight Against Human Trafficking and Illegal Immigration Samir Rizvo said that B&H society is not sufficiently aware of and senstiive to this problem, and thus does not invoke the strong reaction that it otherwise should.
The mentioned NGO's also organized a series of activities in their respective cities today at the same time in order to mark the European Day Against Human Trafficking.