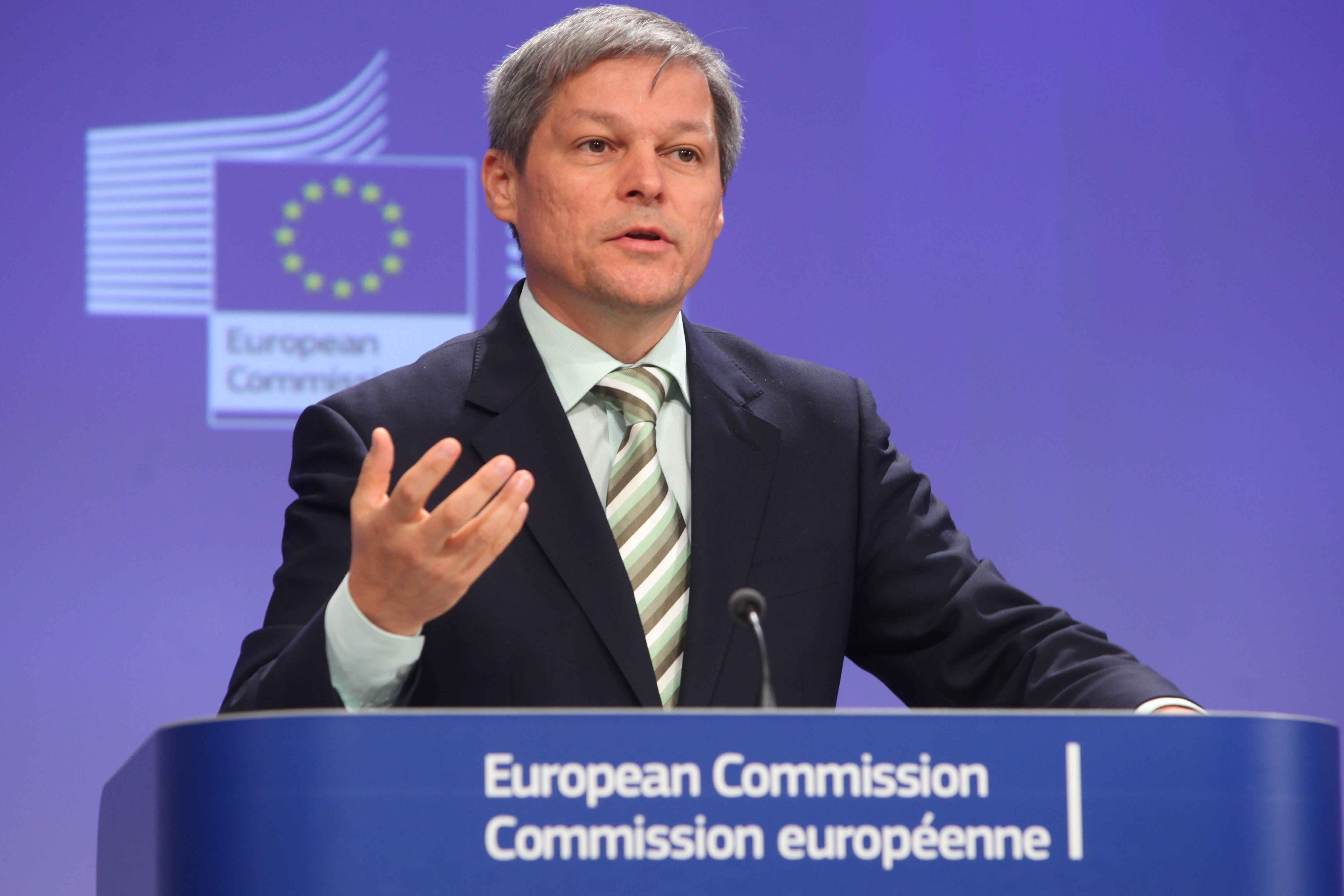 Bucharest, November 10, 2015/Independent Balkan News Agency
By Irina Stoica
Romania has a newly appointed prime minister. President Klaus Iohannis today announced that he's nominated former EU Commissioner Dacian Cioloş to shape up the new Government.
With a degree in Agronomic engineering and studies in Romania and France, 46 years old Cioloş has the reputation of a specialist in his field and he's the author of an important reform of the European agriculture sector during his 4 years mandate at the European Commission. One significant detail is that the designed prime-minister was never a member of any political party. He managed to keep a balance between the public functions he held and the political environment, so he was never associated with the "war games" developing on or behind the political stage. And that's a big plus, considering the street protests where Romanians asked for "cleaner" rulers.
"By nominating Dacian Cioloş aș prime minister, president Klaus Iohannis tried to balance the civil society's expectations, the political agenda and his own expectations. He tried to harmonize all these and make the best choice available, considering the options he had", is the assessment made for IBNA by Romanian analyst and TV host Luca Niculescu. Cioloş has 10 days to nominate his ministers and Niculescu believes that his government will be very much like Cioloş himself. "The political parties are now defensive. They did realize that they could no longer support and stand behind compromised figures. Unless, of course, they want to get in trouble when elections come. I think that this new Government will get the necessary agreement in Parliament. But that's not the biggest challenge. Governing will be the biggest test".
The highest position that Dacian Cioloş ever held in a Government was that of Agriculture Minister for a year, between 2007 and 2008. In 2010 he became a member of the European Commission led by Jose Manuel Barroso. Until being nominated as prime minister today, he served as a special food safety counselor for Jean Claude Juncker, the president of the current Commission.