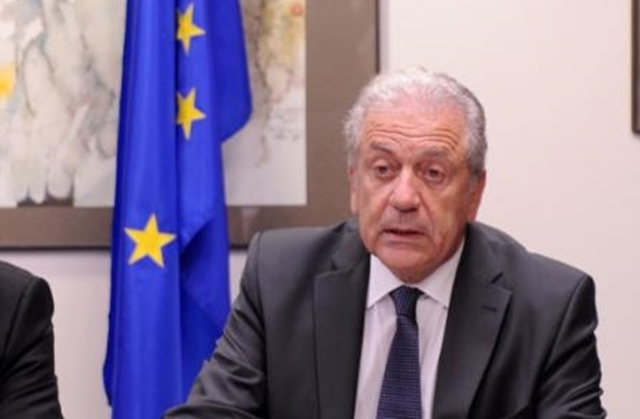 Sofia, September 20, 2016/Independent Balkan News Agency
By Clive Leviev-Sawyer of The Sofia Globe
Bulgaria will play a crucial role on the European stage with the October 6 opening of the new European border and coast guard office, European Migration Commissioner Dimitris Avramopoulos said in talks with the country's interior and foreign ministers.
In talks with Interior Minister Roumyana Buchvarova and Foreign Minister Daniel Mitov, as well as President Rossen Plevneliev, Avramopoulos said that neighbouring countries Bulgaria and Greece were on the front line of the EU external border and this made them important to the best management of the refugee wave.
Avramopoulos praised the efforts of the Bulgarian government to deal with the issue in close co-operation with the rest of the EU.
He said that Bulgaria was under pressure, but was not alone, because the EU was standing behind it. The evidence for this was the planned opening on October 6 in Bulgaria of an entirely new European project, the border and coast guard service.
Through this project, Bulgaria would begin to play a more important role in the protection of its borders, which were at the same time the shared borders of Europe.
This was why it had been decided a few days ago to give Bulgaria 160 million to assist the country in dealing with the migration crisis, Avramopoulos said.
Buchvarova said that the new border and coast guard service was a huge success for European solidarity.
"The fact that Bulgaria is involved in these new and positive solutions is extremely important to us," she said.
Mitov said that thanks to the efforts of Bulgarian diplomats, the final document on migration adopted at the September 19 high-level conference at the UN included two very important elements, namely the obligation of states to work together for the signing of readmission agreements and readmission.
He said that one of Europe's largest problems was that with the movement of thousands of people at the borders, the impression was created that European governments lacked control over their own territories. Therefore, he said, the joint actions in the EU were geared towards restoring control of its external borders.