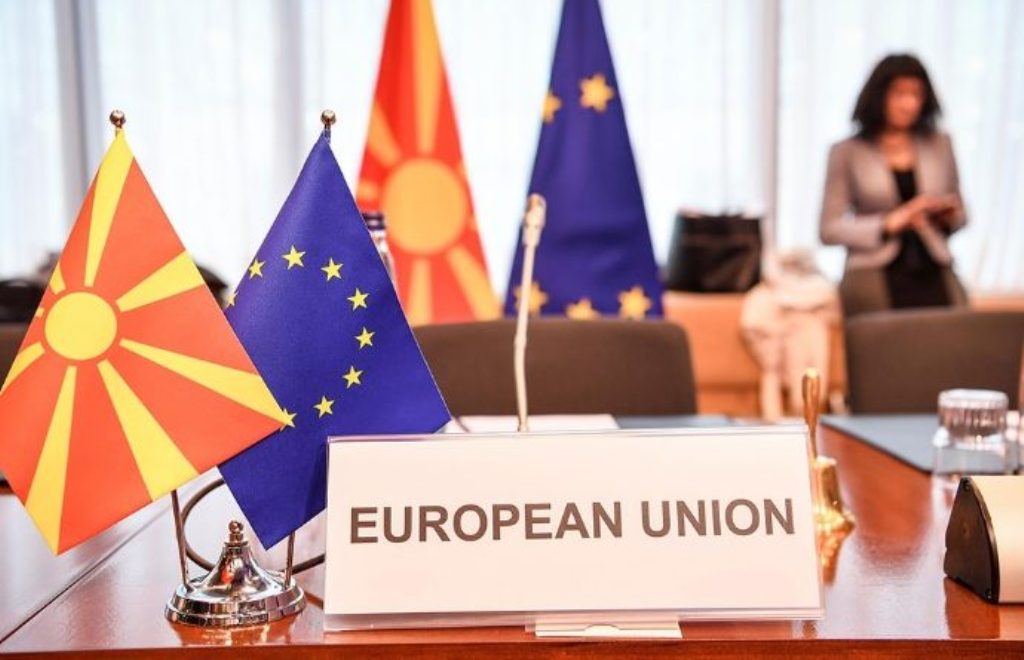 The European Commission will recommend the opening of negotiations for North Macedonia and Albania's accession in the European Union. This was confirmed by EU Enlargement Commissioner, Johannes Hahn.
In an interview for Radio Free Europe, Hahn said that the recommendation will be made on 29 May, when the European Commission publishes its annual report on the progress made by countries which are part of the enlargement process. However, there are still no clear signals whether a date will be given on the launch of accession talks.
North Macedonia's Foreign Minister, Nikola Dimitrov said in a speech delivered at the German Bundestag, that he's expecting good news from the European  community.
"Despite the aggravated political situation in Europe today, despite the upcoming European elections, we cannot afford not to be a story of success. My country is a success story which must be encouraged and be supported if we want to make a difference", Dimitrov said.
Deputy Prime Minister for European Affairs, Bujar Osmani said that this summer, the country will obtain a date for the start of accession talks. "We're working with EU member countries to  prove that we've delivered all the necessary criteria to enter the second phase, namely, the launch of accession talks", Osmani said.
However, French ambassador to Skopje, Christian Timonie has declared in the recent days that he cannot talk about dates before the publication of the European Commission report. /ibna/