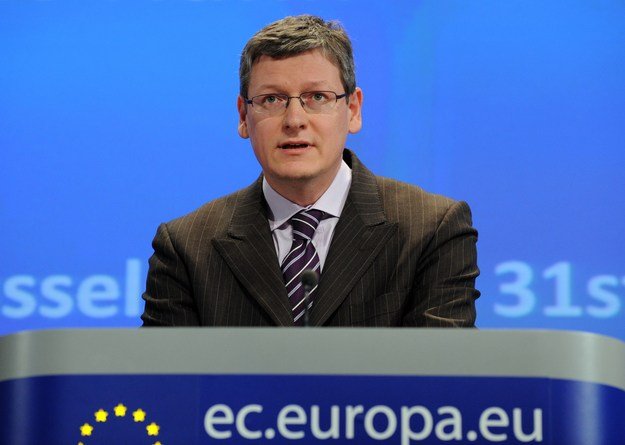 By Daniel Stroe – Bucharest
Romania again risks losing the funds the EU has allotted through the Human Resources Development Program (POSDRU) for the current year unless authorities in Bucharest take urgent measures to increase absorption of communitarian money, European commissioner for Employment, Social Affairs and Inclusion, Laszlo Andor (Photo), warned today.
Laszlo, who is on a visit to Romania, underlined that, despite a series of measures taken in order to enhance the absorption of EU funds, Romania is still facing the risk of losing access to this money. He urged the authorities to avoid future negative experiences by learning from the lessons of previous failures. Payments through the POSDRU program were suspended by the European Commission last summer amid suspicions of irregularities and only resumed two months ago after a thorough audit by Brussels.
The communitarian official also recommended state institutions should increase their capacity to access EU funds and this should happen amid an overall reform of the public administration. These measures should prepare Romania for the next EU budget (2014-2020).
He pointed out that over that last six years (2007-2012) Romania has managed to absorb less than 20 per cent of the EU funds which, in his opinion, is "very, very little".
Romania absorbed about 8.1 billion lei (about 1.8 billion Euros), 700 million Euros more than the absorption rate reached in 2011. Officials in Bucharest aim to access 11.2 billion lei (about 2.5 billion Euros) in 2013.
But the whole process is still marred by a heavily bureaucratic system which prevents ordinary citizens from full access to European funds by means of small scale projects. Corruption and also poorly prepared officials involved in managing EU accession funds lie also at the roots of a very poor absorption rate which threatened Romania's chances of obtaining more money for the 2014-2020 budget after many voices in the EU asked for a substantial decrease of funds for the countries unable to absorb them.
Romania managed to secure 39.8 billion for the next EU 2014-2020 budget, an 18 per cent increase compared to the funds allotted for the current 2007-2013 budget, namely 33.5 billion Euros.