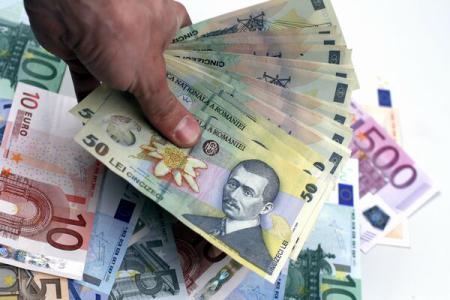 Bucharest, May 5, 2015/ Independent Balkan News Agency
By Daniel Stroe
The European executive branch revised slightly up its forecast for Romania's economic growth in 2015 to 2.8 per cent, from 2.7 per cent, as previously estimated in February, according to the Commission's Spring 2015 Economic Forecast released today.
"Economic growth in Romania is forecast to remain robust in 2015 and 2016, driven by strong private consumption and recovering investment. Inflation is expected to fall significantly in 2015 and remain low over the forecast horizon. The fiscal consolidation path is projected to be reversed in 2016," reads the country forecast for Romania.
According to the document, the Gross Domestic Product (GDP) growth is forecast to remain robust and above potential at 2.8 per cent in 2015, mainly driven by private consumption and investment. Accelerating domestic demand, again boosted by cuts in indirect taxation, as well as a benign external environment, are expected to lift real GDP growth to 3.3 per cent in 2016.
A forecast released last month by the International Monetary Fund put Romania's economic growth for 2015 at 2.7 per cent, up from the 2.4 % previously assessed.
The Commission also says consumer sentiment is at a post-crisis high and expected wage increases accompanied by a lower Value Added-Tax (VAT) rate for food as of June 2015, a more favorable labor market outlook and low inflation are set to raise household real disposable income. Private investment is likely to continue growing over the forecast horizon supported by lower borrowing costs, a tax exemption on reinvested profits, robust economic growth prospects, and economic sentiment levels, which are at a seven-year-high.  Moreover, public investment is expected to grow in 2015 with EU funds absorption picking up, before decreasing in 2016.
At the same time, exports are expected to keep growing in 2015 and 2016, but at a slower pace, while increasing domestic demand stimulates even stronger imports. The current-account deficit improved to 0.5 per cent of GDP in 2014. It is forecast to increase in 2015-2016, reflecting the deterioration in the trade balance driven by higher imports.
The European Commission is expecting unemployment in Romania to drop by 6.6 per cent in 2015 and 6.4 per cent in 2016, and government debt to increase from 39.8 per cent of GDP in 2014 to 42.4 per cent of GDP by 2016. The government budget deficit is forecast to slightly rise to 1.6 per cent of GDP in 2015, as a cut in the tax revenue-to-GDP ratio more than offsets the reduction in the expenditure ratio. For 2016, the headline deficit is expected to sharply deteriorate to 3.5 per cent of GDP.
photo: agerpres