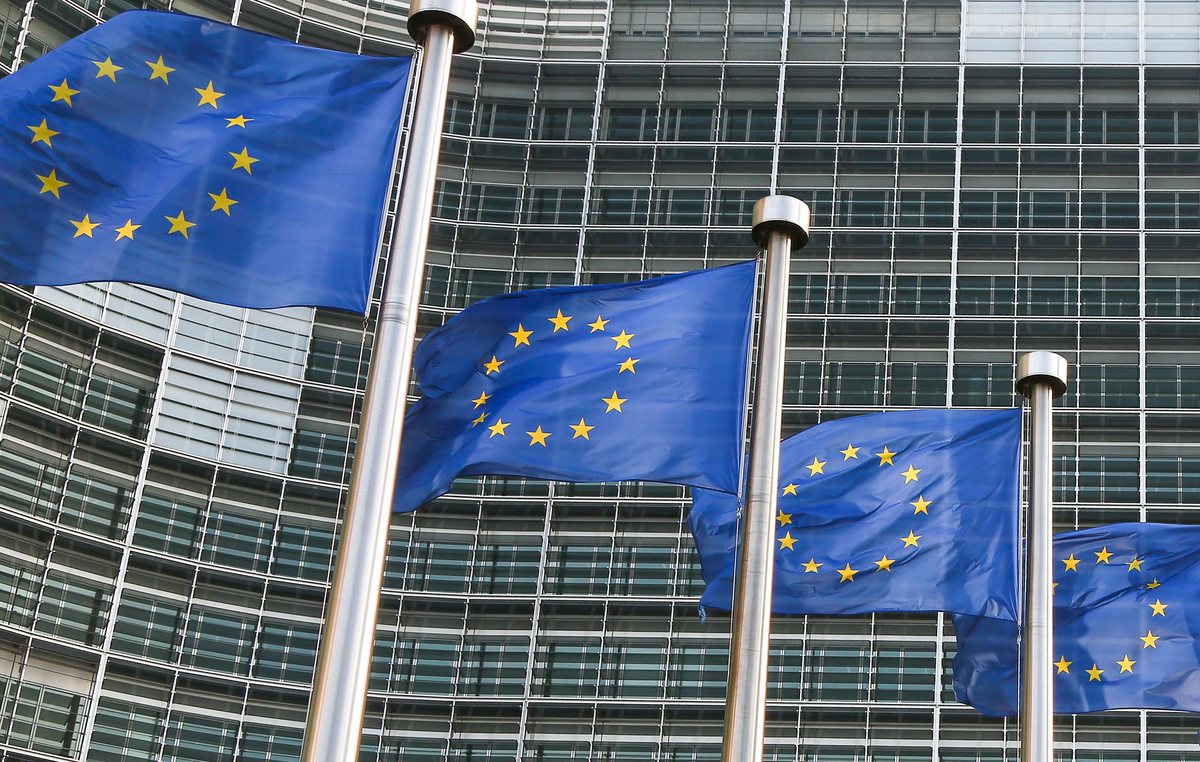 The European Commission will argue for the change in the use of ANFA's and SMP's to fund investments in addition to debt repayment before the Eurogroup, as Valdis Dombrovskis said, avoiding however to provide a straight answer regarding the request for primary surplus target reduction.
At the same time, the Vice-President of the Commission, presenting the conclusions of the fifth enhanced surveillance report which underlines the progress achieved in implementing reforms, spoke of a "positive performance" of the Greek economy.
"Greece is doing very well in terms of budgetary goals", Valdis Dombrovskis said at a press conference, stressing that it was on the "right track" to achieving the goals this year. Therefore, he added, the "positive performance of the Greek economy" creates "room for discussion" on the goals and, above all, on "investment stimulation measures" which he said were "interlinked". He further stated that the Commission supported Greece's request that European Central Bank profits from Greek bonds (ANFA and SMP) be used for "additional investment" outside the primary surplus and not for debt servicing. Ultimately, he said, it was up to the member states to decide, while pointing out that Greece's progress is not only "macroeconomic" but that its borrowing rates are at "historically low" levels.
On this issue, the report states that "there is a general perception that investment should support growth" and that "the authorities have proposed to consider a fiscal policy-making mechanism that would allow for the previous exceeding of the primary surplus target be taken into account in the coming year, alongside the reduction of the primary surplus target by 2022".
Reforms continue
As for the implementation of the 2020 budget and the measures announced by the Government, the Commission states that "the government is seeking to further reduce the ENFIA real estate tax while increasing its tax base and reducing the special solidarity levy and social security contributions". As it notes, "to this end, the gradual reduction of corporate income tax to 20%, announced in July 2019, is in danger of being postponed". "These measures will be evaluated in preparation for the mid-term budgetary strategy to be launched in May 2020, as well as the reassessment of some of the smaller budgetary measures included in the 2020 budget", the continues.
Excessive imbalances remain
In addition, yesterday the Commission published country-by-country reports analyzing the key socio-economic challenges for each Member State in the context of the European Semester. According to the stats, Greece remains one of the three countries (along with Italy and Cyprus) with "excessive imbalances", while Germany, Ireland, Spain, the Netherlands, France, Croatia, Portugal, Romania and Sweden continue to face "imbalances". As it is recorded "in Greece there are still very significant weaknesses related to public debt, non-performing loans and the external sector, in a context of low growth potential and high unemployment.
Satisfaction by Staikouras
The 5th Enhanced Surveillance Report on Greece reinforces the positive assessment of the state of our country's economy, said Minister of Finance Christos Staikouras, commenting on the relevant results of the Commission report. Christos Staikouras noted that the report envisions achieving fiscal targets and reducing unemployment, incorporating improved economic climate, lowering borrowing costs, upgrading the Greek economy, returning deposits to the banking system, reducing "red loans". "But at the same time, it reflects the significant progress made in implementing structural changes and in the utilization of public property, which enhance the competitiveness of the economy. /ibna