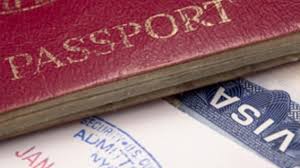 By Daniel Stroe – Bucharest
EU's executive arm has called on the United States to lift the visas for five member states (Bulgaria, Croatia, Cyprus, Poland and Romania) or else the communitarian bloc will have to reciprocate in six months, days after a new European set of rules came into force providing for a joint stance on the third countries visa issue.
On 20 January, a European set of rules came into force calling on all the EU member states to "jointly react" in front of the visa issue, especially when third countries submit EU citizens to "different treatment", according to website EurActiv. Thus, unless the United States lifts the visa for the five countries' citizens, the European Union could introduce visas for American diplomats, the European Commission said, echoing previous warnings.
"The full reciprocity f visas is an objective which the EU has to actively pursuit in relation to third countries, in this way contributing to improving the credibility and the coherence of the union's foreign policy" read the new rules.
The five EU member states will have to notify the European Commission in a few days about the visa regime each has in relation to the United States. By March, unless USA lifts these visas, the five countries can ask the European Commission to pass measures in order to suspend visa exemptions for such third countries. In June, six months after the enforcement of the new rules, the European Commission can decide to suspend visa exemptions for such third countries.
Other than USA, Canada requires visas for nationals of Bulgaria and Romania, while Australia in theory applies a unified system of treatment of visa requests to all EU countries, but its visa grant to nationals of Bulgaria and Romania is by far the lowest.
Despite a common front in the EU on the visa issue, the five countries will continue negotiating visa exemptions bilaterally. In Romania, the visa rejection rate for the United States has dramatically decreased last year to 11.5 per cent, but still far from the 3 per cent threshold required to get into the Visa Waiver Program. In 2009, the visa rejection rate was 26.3 per cent.
In the fiscal year 2013, Poland had a visa rejection rate of 10.8 per cent while in Bulgaria it reached 19.9 %, a slight increase in both cases. The lowest rate was in Croatia, namely 5.9 per cent.