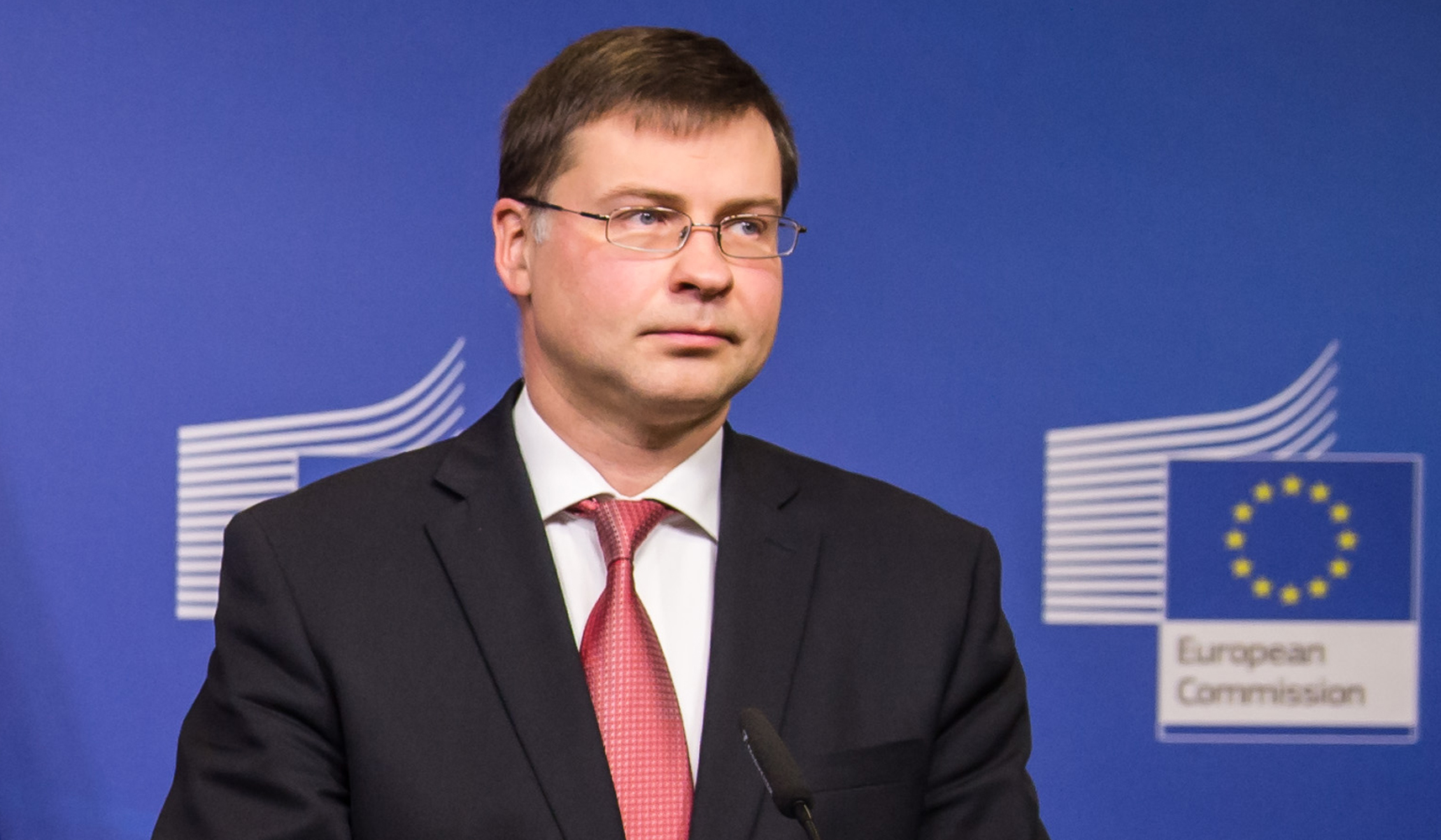 The European Commission has urged Athens to continue with reforms in the post-bailout era, as employment, growth and fiscal figures continue to improve in recent months.
In a report published on the anniversary of the conclusion of Greece's third bailout program, the European Commission praised the work done so far to put the country's economy on the right track. It also called on the Mitsotakis administration to continue addressing the consequences of the protracted economic crisis.
The three-year program provided 61.9 billion euros in loans in return for tackling "long-standing and deep-rooted structural issues" that contributed to Greece's crisis, the Commission said.
"While work remains to be done, the efforts undertaken are delivering tangible benefits," it added. "It remains crucial that the Greek authorities continue to focus on fully addressing the social and economic consequences of the crisis years," Valdis Dombrovskis, Vice-President for the Euro and Social Dialogue, said, urging Athens to implement "responsible" fiscal policies and structural reforms.
Greek public and private sectors must work together for a better future for the Greek people, European Commissioner for Economic and Financial Affairs Pierre Moscovici said.
Moscovici added: "Economic data is showing positive signs, indicating efforts will continue to bear fruit for a society that has seen a lot of hardship. However, challenges remain and willingness to engage, actively, in the process of reform completion – and to work closely with European partners – will be essential to supporting stability, growth, job creation, and a better social welfare system in the months and years to come."
The Commission's report comes ahead of crucial talks between the government and international creditors who are due to visit Athens as part of a post-bailout monitoring mission mid-September.
Prime Minister Kyriacos Mitsotakis kicks off a tour of European capitals this week. He is expected to discuss the possibility of reducing primary surplus targets with Eurozone leaders.
Meanwhile, main opposition SYRIZA party sources hailed the Commission's report as a vindication of the policies carried out by the previous government, aimed at turning around the economy. Citing the report, the same sources rejected claims by ruling New Democracy that SYRIZA's economic record was catastrophic./ibna