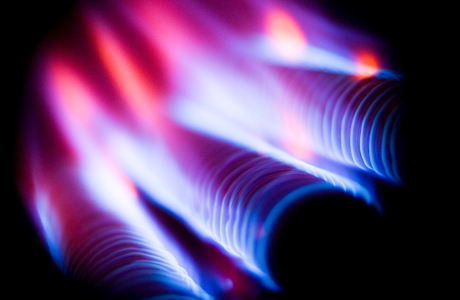 By Daniel Stroe – Bucharest
Romanian delegate minister for Energy, Razvan Nicolescu, has today said the European Commission has given its green light to plans of the Government in Bucharest to halt a calendar of price liberalization for the natural gas used for central heating, days after speculations prices could go up by as much as 35 per cent.
"We have the written agreement of the European Commission and next week we will transpose this accord we have from the Commission into an emergency ordinance draft", Nicolescu said, pointing out there had never been any discussion about raising the prices for thermal energy used gas.
In his turn, PM Victor Ponta denied any intention to increase prices for this type of gas. "This is a period teaming with all sorts of statements, probably more political than serious. There is no gas price increase either for the population or the CETs (thermal power stations). We have the official communication from the European Commission concerning CETs are seen as priorities in buying domestic produced natural gas", Ponta said.
The two officials' statements come as the Energy Regulating National Agency (ANRE) warned a few days ago that, unless the Government passes an emergency decree to call off the liberalization of gas prices, costs of thermal power could go up by as much as 38 per cent as of 1 January 2015.
The news spread across the media and politicians partially picked up the information and sent out alarming messages. A lawmaker even said the prices would go up only for those citizens who are not connected to the centralized heating system in the cities, but chose to install their own thermal power system.
The confusion also envisaged the roughly 170,000 small and medium enterprises which have to enter, as of 1 January, the free gas market. The confusion was sparked by a series of declarations minister Nicolescu had made, saying that if the liberalization calendar is suspended for the population, then a similar decision should be taken for SMEs as well.
But analysts pointed out the gas prices for SMEs in Romania has already reached the maximum threshold, according to a liberalization calendar put in place for non-domestic users. In January, SMEs in Romania will have to choose the best prices among 39 gas distributors and 90 gas suppliers which analysts say will create a beneficial competition.
According to the calendar of gas prices liberalization, the market for individual users has to be fully liberalized by 31 December 2018, but Romania seeks to convince the International Monetary Fund to postpone the deadline to 2021.