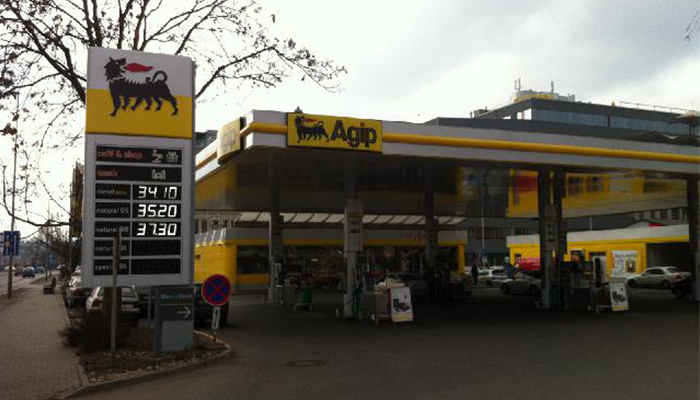 By Daniel Stroe – Bucharest
The European executive arm has today given the go-ahead to MOL Group's acquisition of Agip stations in Romania, Czech Republic and Slovakia, extending the Hungarian group's presence on the Eastern and Central European fuel market.
In May, the Hungarian company MOL announced its intention to buy the 208 gas stations the Italian company Eni has in the three countries. The European Commission has concluded the transaction doesn't raise any competition problems because the fusion will continue to face competition pressure from both big and small players on the European market.
Eni entered the Romanian market in 1995. The 42 Agip stations in Romania will be re-branded as MOL stations, bringing the total number of such fuel stations MOL has in Romania to 189, placed in highly trafficked areas and in visible locations. MOL Group operates a network of over 1,700 gas stations in Central and Eastern Europe. In Romania, MOL holds the fourth place on the fuel distribution market, after Petrom, Rompetrol and Lukoil.
MOL Group is an integrated, independent, international oil and gas company, with headquarters in Budapest, the Hungarian capital. It has operations in over 40 countries and employs almost 29,000 people worldwide. MOL's exploration and production activities are backed by more than 75 years' experience in the hydrocarbon field.
The company currently deploys production activities in eight countries and exploration assets in 13 countries and it operates four refineries and two petrochemicals plants, under integrated supply chain management, in Hungary, Slovakia and Croatia.
Once completed, the transaction will take the number of MOL gas stations in the Czech Republic to 274 and a ten per cent market share while in Slovakia the total will come to 253 units.
In Romania, MOL had a turnover of about 979 M Euros in 2013, up by 5.1 % compared to 2012, and reported a net profit of 20.3 M Euros, up from 17 million in 2012.