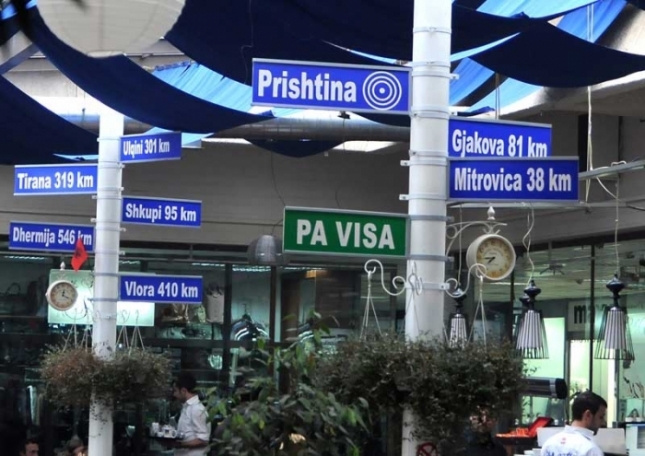 Pristina, July 24, 2014/Independent Balkan News Agency
By Elton Tota
The European Commission published today the report on the progress of Kosovo in implementing the reforms that relate to the fulfillment of the requirements set out on the guideline for the liberalization of the visa regime.
The report praises the progress that Kosovo has made in every domain of the guideline and offers a number of recommendations for the government of Kosovo.
Commissioner for domestic affairs, Cecilia Malmstrom said that authorities of Kosovo have worked a lot and have made progress in domains such as security of passports.
"Institutions of Kosovo must continue to work with this pace and address the shortfalls identified in the report, especially on the system of information about the visas, independence of the judicial system and fight against corruption. The European Commission is ready to help them with their efforts to have concrete progress in the country", said Malmstrom.
According to the report, Kosovo has taken important steps to implement its legislation in all the domains of the guideline: system of reintegration has been set up and is functional; management of borders, migration and asylum and criminal justice system of Kosovo have benefited from the important reforms that have been made.
The report further states that there are still efforts to be made in order to fully fulfill the requirements of the guideline. The report recommends for Kosovo to improve the sustainable reintegration of those who are repatriated, to improve its system for the civil status; to push forward the informative system on the visas, to develop the independence of the justice system and to create a trusted register for the rulings issued by the court on cases of organized crime and corruption.
The commission also says that the lifting of visas for the citizens of Kosovo bears risks of security and migration for the EU. Since 2012, there has been a significant increase in the number of people being smuggled from Kosovo and the EASO annual report for 2014 has also indicated a significant growth of the number of asylum applications from Kosovo nationals in EU member countries. The commission recommends further steps for Kosovo in order to reduce the risks in the domain of security and migration which stem from the potential liberalization of the visa regime.
The visa guideline was delivered to Kosovo authorities on June 14, 2012. This guideline offers a list of reforms that Kosovo was asked to implement for the freedom of movement.
The first progress report on Kosovo's liberalization of visas has been approved in July 2013. The second report, which was issued today, is expected to be presented to the authorities of Kosovo. /ibna/