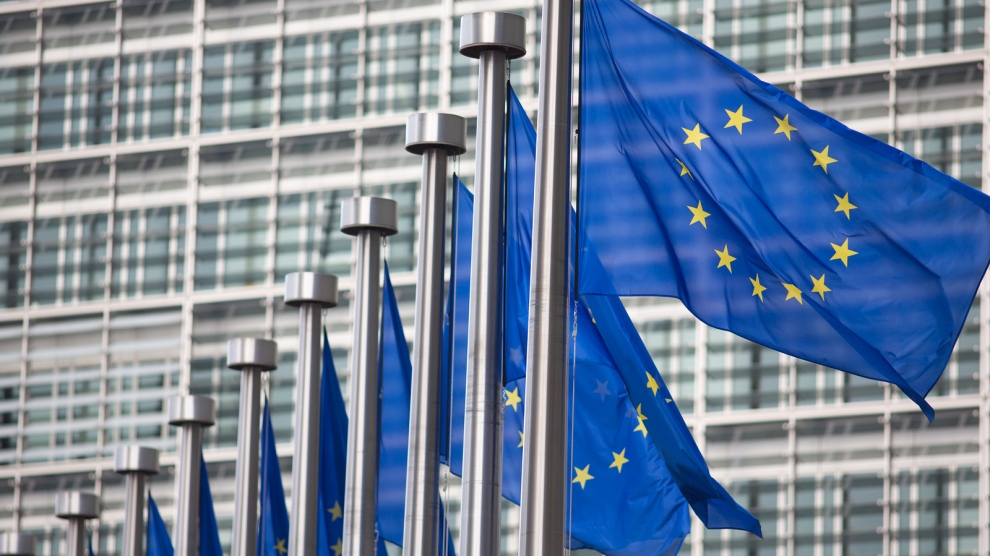 The European Commission (EC) published its fourth post-bailout enhanced surveillance report for Greece on Wednesday, which paves the way for the disbursement of 767 million euros in Eurozone central bank profits from Greek bond holdings (SMPs and ANFAs). A final decision is expected at a Eurogroup meeting next month.
The EC report says "Greece has taken the necessary actions to achieve its specific reform commitments for mid-2019", while pointing out that the new Greek government has advanced a "broader reform agenda" and shown willingness to prepare its reform commitments in close cooperation with the institutions.
According to the report, growth in Greece is forecast to remain resilient, reaching 1.8 percent in 2019 and 2.3 percent in 2020, despite external headwinds, while unemployment continues to decline at a steady pace to around 17 percent this year and 15 percent in 2020.
The Commission projects that the primary surplus target will be attained both this year and next (reaching 3.8% and 3.5% of GDP respectively). In fact, 2019 is the fifth year in a row when targets would be exceeded. As a result, the EC confirms the adoption of new growth-friendly measures worth 0.6% of GDP aimed to reduce distortionary taxes and increase family-oriented social benefits.
In general terms, the tax reforms implemented by the Mitsotakis administration are positively received. The report specifically stresses that cuts in taxes on capital and labour are important, positive steps in reducing Greece's effective corporate tax and the tax wedge on labour. "All taxpayers are expected to benefit from the personal income tax reform, in particular those with lower incomes and the self-employed".
In terms of Greece's privatization program, Brussels notes "authorities have greatly strengthened momentum", recording progress in key projects, including the landmark privatization of Elliniko. However, the report adds that certain obstacles still exist that should be overcome.
As far as risks go, the EC cites several areas, including the need to boost investment and address non-performing loans. Moreover, Brussels notes "Greece's public finances continue to face important fiscal risks related to pensions and public sector wages. Recent VAT reductions and new installment schemes also raise concerns, regarding the consistency of these measures with reforms adopted under the ESM program./ibna