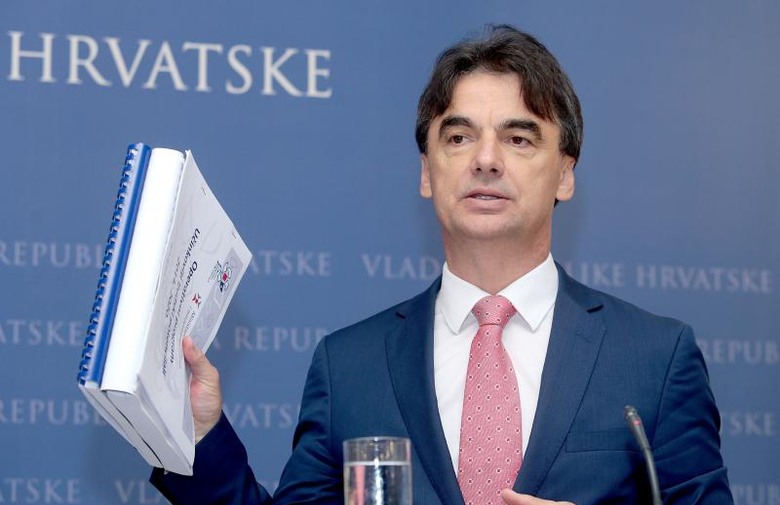 Zagreb, December 15, 2014/ Independent Balkan News Agency
By Marija Avramovic
The European Commission has accepted the Government's Operational program for competitiveness and cohesion worth EUR 6.9 billion, which includes investments in Croatia from EU funds by 2020.
Deputy Prime Minister and Minister of Regional Development and EU Funds Branko Grcic announced tenders for projects from this program and the first of them, for small and medium businesses, worth EUR 180 million will be ready by February next year.
Entrepreneurs can get up to 45% of grants for investment in research and innovation and the total amount reserved for entrepreneurs in the program is two billion euros, but this is only the first of a series of tenders in the next seven years.
Around EUR 3.5 billion from the program is reserved for infrastructure and environmental protection, and Grcic announced tenders for the expansion projects of the Dubrovnik Airport worth EUR 100 million, the construction of water supply and sewerage networks and waste disposal projects for the first months of 2015.
Money from the program should be used for building the Peljesac bridge as well, but its financing depends on the studies that have not yet been finished.
The state cannot use European money for the construction of university buildings, but they managed to win the possibility of financing the construction of dormitories and equipment for faculties.
Acceptance of the operational program means instantly an additional inflow of money for Croatia and that means advance payments at the level of 1% allocation, meaning somewhere around EUR 69 million, which would be merged into the National Fund at the Ministry of Finance, Grcic said.
In the future, the government's goal is to get 80% of the funds to finance development projects from EU funds, and 20% from domestic sources, deputy prime minister added.