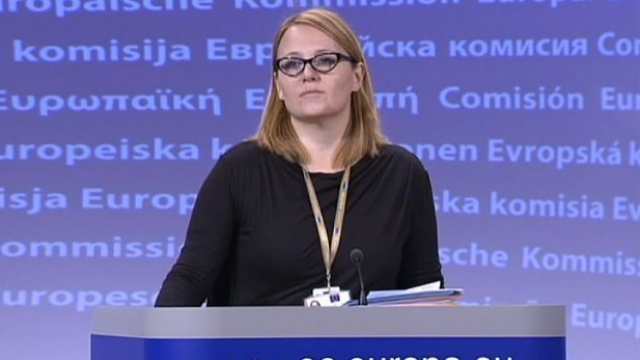 Tirana, April 9, 2015/Independent Balkan News Agency
Maja Kocijancic, spokeswoman of the EU chief of diplomacy, Federica Mogherini, has commented the case of Mark Frroku, Albanian MP who has been charged with murder.
During a press conference delivered today in Brussels, she declared that the EU has closely followed the latest developments, by saying that the EU is expecting a fast process not influenced by anything in order to shed light on this process.
"We're expecting the inquest to be conducted accordingly by the prosecution and court. We stress that it's important for Albanian institutions and all law enforcement agencies to lead a normal process in accordance to the law. International collaboration, including EU member countries is an important element against criminal activity. Decriminalization of parliament is linked with the rule of law and we hope that this will be the main principle that will drive the work of the parliamentary committee. It's highly important for the political agreement of December to be implemented", said Kocijancic.
Christian Democrat MP, Mark Frroku has been in detention for several days, charged by Belgian justice for murder. /ibna/