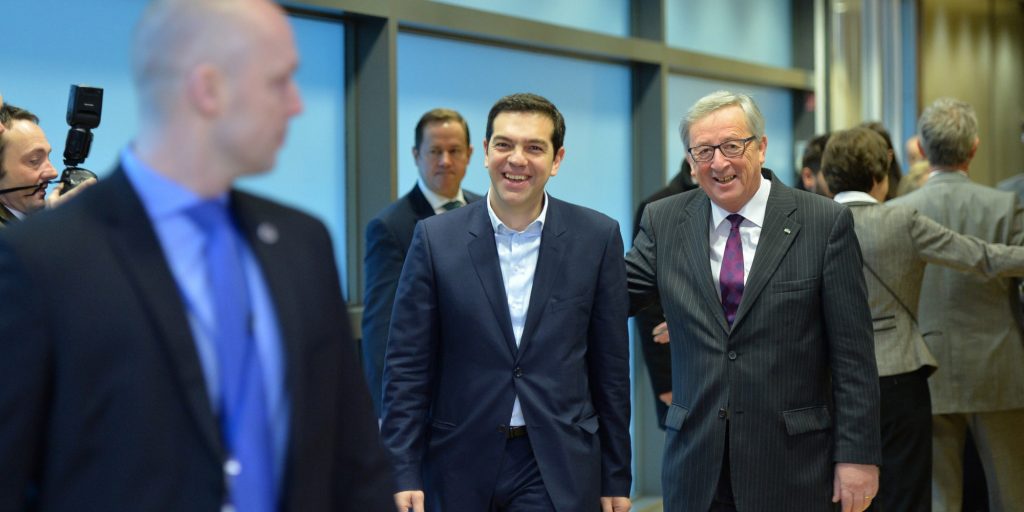 Athens, June 21, 2016/Independent Balkan News Agency
By Zacharias Petrou
European Commission President Jean Claude Juncker officially visits Athens on Tuesday in what is seen as an endoresement of Greece's reform effort by the top European official.
Juncker will meet with Greek Prime Minister, Alexis Tsipras, and the President of the Hellenic Republic, Prokopis Pavlopoulos while he will aslo attend the General Meeting of the Hellenic Federation of Enterprises (SEV) where he will deliver a keynote speech.
In an interview with Euronews ahead of his visit to Athens, the European Commission chief praised the Tsipras administration for carrying out brave reforms. He said: "Greece is undertaking huge efforts. And I know that these efforts are seen by many many Greeks – mainly the poorest parts of Greek society – as being unjust. And I know that together the Greek government and the euro area policymakers are putting a huge responsibility on the shoulders of each and every Greek citizen. And I admire the Greeks for the way they are dealing with these problems".
Juncker also appeared confident that Greece is no longer in danger of leaving the Eurozone.
"I was fiercely fighting for Greece to remain in the euro area, because (neither) the European Union (nor) the euro area would be complete without our Greek friends. What changed? Something has changed because since the summer of 2015 nobody is seriously advocating "Grexit". And this is due to the fact that we were able – the Greek authorities and the authorities of the euro area – to conclude the deal and this deal is respected by both sides", Juncker characteristically stated.
According to information, Greek industrialists will make a series of proposals to Jean Claue Juncker on Tuesday aiming at boosting the country's economic prospects and supporting recovery. SEV is expected to request the Commission and Greek authorities cooperate more effectively to fight tax evasion, promote privatizations, assist investment projects and gradually reduce taxes.
European Stability Mechanism (ESM) chief Klaus Regling will also be in Athens on Tuesday for talks with Greek Finance Minister Euclid Tsakalotos.