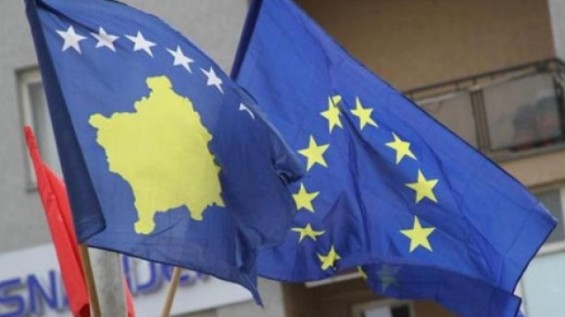 Pristina, April 30, 2015/ Independent Balkan News Agency
By Elton Tota
The European Commission will approve today the Stability and Association Agreement (SAA) with Kosovo.
Following this approval, SAA will be sent to the Council, in order to ask for the consensus of all EU member countries, before its signature.
Consensus within the Council's member countries, including the five EU member countries which are yet to recognize Kosovo (Spain, Romania, Slovakia, Greece and Cyprus), brings the decision/authorization for the signing of this important agreement which is expected to take place in June.
Minister of European Integration, Bekim Collaku, says that SAA strengthens relations between Pristina and Brussels.
"As far as SAA is concerned, this agreement is very important to us because relations between Kosovo and the EU are further strengthened. We're expecting this agreement to be signed this year and then we will continue with its implementation", Collaku said.
Meanwhile, he added that the other priority has to do with the liberalization of visas, a process for which Kosovo is committed and has been engaged since 2009.
Former minister of Foreign Affairs, Enver Hoxha, who is current chairman of the Parliamentary Committee for Foreign Affairs, says that the signing of SAA is an important step in the path toward the accession in the European Union.
"This is the first step that Kosovo makes toward the accession in the European Union. After the SAA comes the phase of application to become a candidate member country and then the candidacy and the opening of final negotiations for accession, which is a long process", Hoxhaj said.
Experts of European affairs told IBNA that this agreement will have an impact in the economy of Kosovo.
Meanwhile, professor of European law, Llokman Murtezani, says that after the signing of SAA, member countries will not block its ratification.
According to him, Kosovo must not be prevented in this process. He believes that the blockades from countries which have not yet recognized Kosovo will come at the end of this process, when accession talks kick off.
Erza Pula from the Group for Legal and Political Studies says that the EU Agreement will bring long term benefits to Kosovo.
According to her, if the government of Kosovo drafts good economic policies, in the long run, SAA can help in making progress in economic development and reduction of unemployment.
"As such, the agreement will open the market in the long run. This will offer a great possibility to Kosovo producers to launch and export as many of their products as possible", Pula said.
Brussels granted Kosovo the Stabilization and Association Agreement after the finalization of several reforms, considered as short term. Meanwhile, the political decision of the EU member countries for the launch of SAA was taken after the Kosovo side was considered to have played a constructive role in the dialogue with Serbia.
The SAA process with the EU is a process through which the country aims to create closer relations with the EU, especially in the domain of free trade. The country also goes through legislative and administrative reforms to be prepared for such thing. /ibna/