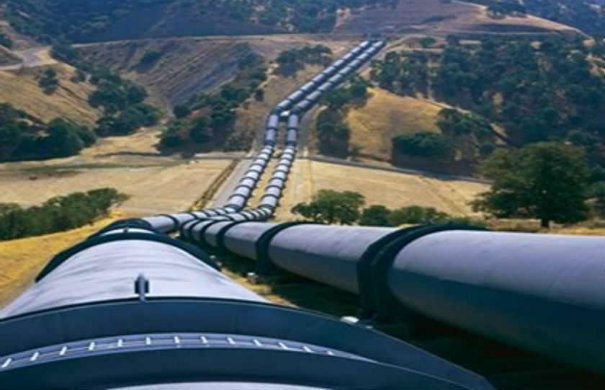 Athens, March 3, 2016/Independent Balkan News Agency
By Marina Spyropoulou
The European Commission gave the "green light" on Thursday to Greece's agreement with the Trans-Adriatic Pipeline (TAP) consortium for the construction of the pipeline that will bring natural gas from Azerbaijan to Europe, finding the project to be "in line with the EU state aid rules."
TAP will improve the security and diversity of EU energy supplies without unduly distorting competition in the Single Market, Margrethe Vestager, Commissioner in charge of competition policy, said in a statement.
"Today's decision opens the way for a multi-billion infrastructure project in Greece… The investment incentives offered by the Greek Government are limited to what is necessary to make the project happen and in compliance with state aid rules," she stressed.
The Trans Adriatic Pipeline is the European leg of the Southern Gas Corridor, which aims to connect the EU market to new gas sources.
With an initial capacity of 10 billion cubic meters of gas per year, the pipeline will transport gas from the Shah Deniz II field in Azerbaijan to the EU market as of 2020.
The Trans Adriatic Pipeline will run from the Greek border via Albania to Italy, under the Adriatic Sea. The BP-led consortium will invest 5.6 billion euros over five years in the project, of which 2.3 billion euros in Greece.
The deal reached between Athens and TAP provides the consortium with a specific tax regime for 25 years from the start of commercial operations.
This could give the company an economic advantage over its competitors, who would not benefit from the specific tax regime, and therefore involves state aid in the meaning of the EU rules.
Given that TAP's construction requires substantial upfront investment over several years before any revenue will be generated and that the project will be funded entirely by private investment, the Commission weighed the economic advantages and disadvantages and cleared the project.
The European Commission's agreement on state aid was one of the prerequisites that still needed to be obtained before the Trans Adriatic Pipeline project could start.