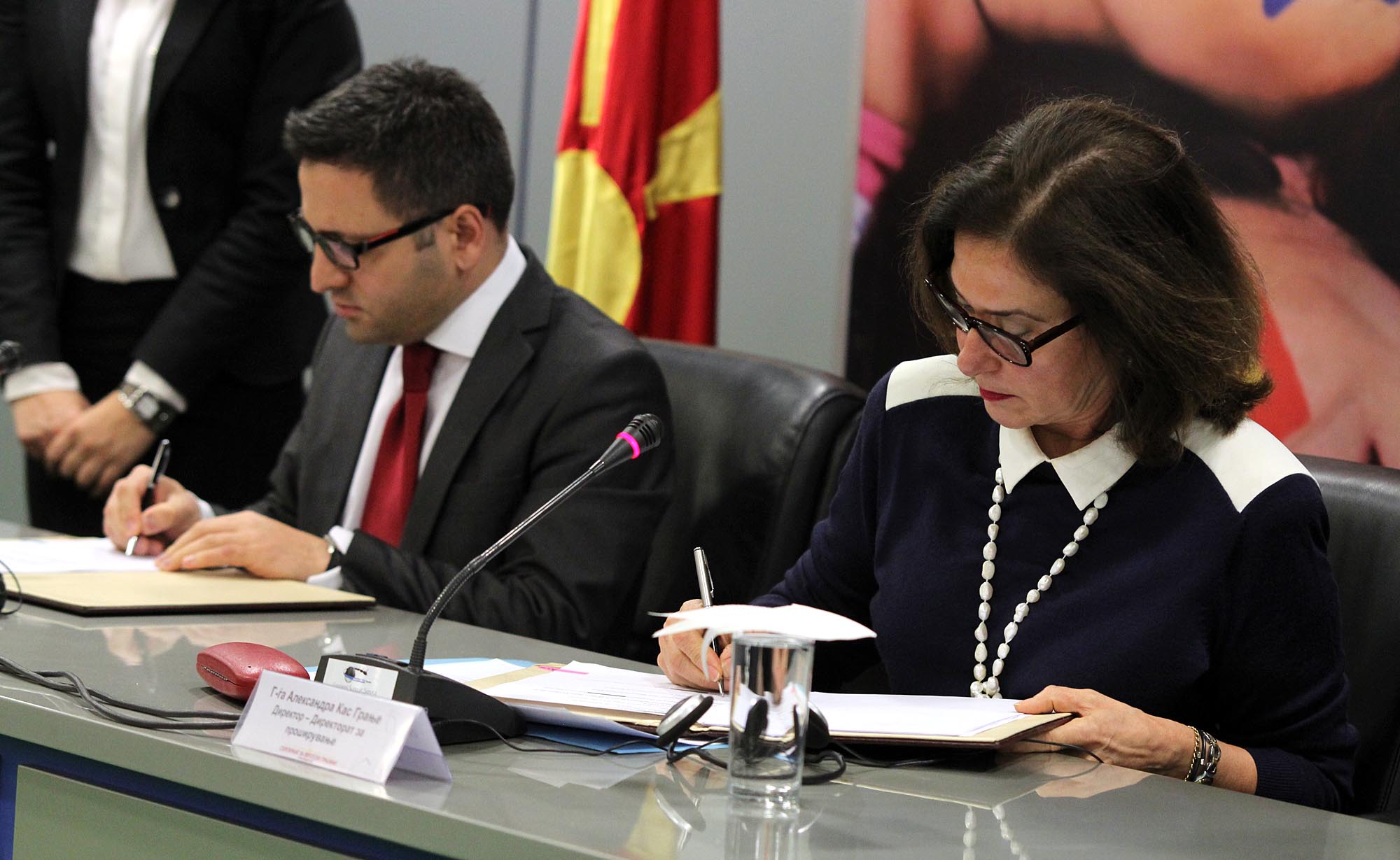 Skopje, November 26, 2013
Minister for European Affairs, Fatmir Besimi and head of the Directorate of the European Commission for Enlargement, Alexandra Kas Granje signed today a finance agreement between the government of FYROM and European Commission with a value of 30 million Euros.
Through this fund, European Commission will support the continuation of reforms and 8 projects for cross border cooperation between FYROM and Greece.
"This financial program will support activities and reforms in the sectors of public administration, justice, internal affairs, development of private sector, agriculture, rural development, environment and climate changes. In cooperation with the EU, FYROM will receive extra support in the implementation of reforms for EU accession", declared minister Besimi.
On her part, Ms. Granje said that the country is moving forward with the EU reforms and this year, the commission for the fifth time proposed to the EU Council to continue the negotiations with the EU.
"All the recommendations are based on major efforts that have been made, but a lot of efforts still remain to be made", said she.
Ms. Granje said that the financial support offered by the European Commission aims to help FYROM in meeting the EU accession criteria.
"In a year, the country receives around 100 million Euros and this money must play a major role in the social and economic development of the country", declared Kas Granje.
She said that a part of the funds provided by IPA program relates to the efforts of the country for accession in the EU, for the harmonization of legislature and practices, while a part is destined for the policies of the country. /ibna/