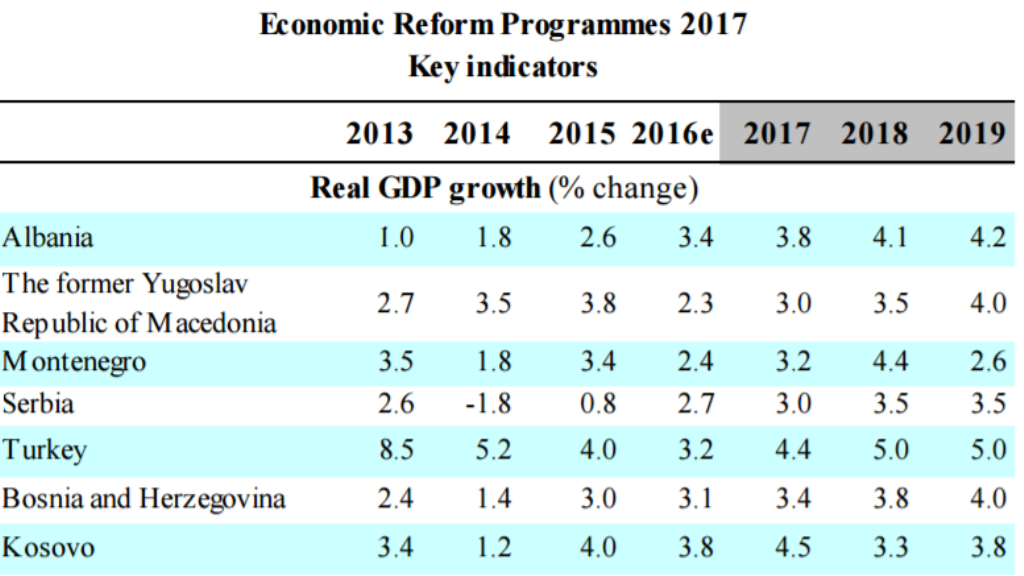 Albania seems stronger than other countries of the region as far as economic growth in the years to come is concerned.
Such fact is confirmed in an analysis made by the European Commission, according to which, economic growth is expected to be strong in the Western Balkans and Turkey.
According to this analysis, in the next three years, Albania is aiming to speed up economic growth from 3.8% this year to 4.2% in 2019.
But the picture is not that optimistic for other countries for the region, whose economic growth is expected to range from 2.6% to 4%.
At the top of the list is Turkey, whose economy is expected to grow from 4.6% to 5% from 2017 until 2019.
On the other hand, EC experts who have conducted this analysis, have claimed that our country's economic growth is expected to rely on the growth of investments. /balkaneu.com/