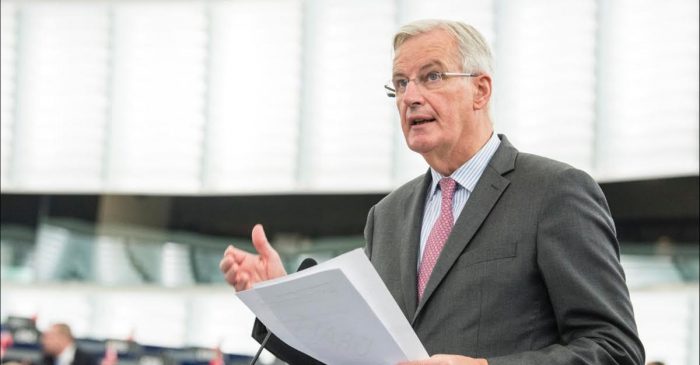 Michel Barnier, the European Union's chief negotiator on Brexit, is to visit Bulgaria in December 2017.
This emerged in a Bulgarian Foreign Ministry statement following talks on November 20, between Barnier and Foreign Minister Ekaterina Zaharieva in Brussels, during her working visit to a General Affairs Council meeting.
Barnier and Zaharieva discussed the course of negotiations with the United Kingdom, the statement said.
Zahariev confirmed Bulgaria's full support for the chief negotiator's work and expressed her belief that the approach followed is in the interest of the Union.
Bulgaria's first priority in the first phase of the negotiations is the rights of citizens and the settlement of the UK's financial obligations to the EU in fulfilling all commitments, the Foreign Ministry said.
Barnier and Zaharieva discussed the forthcoming visit of Barnier to Sofia in December in the context of the preparation of the Bulgarian EU Council Presidency in the first half of 2018. No date was announced for the Barnier visit.
The Bulgarian government is fully prepared to take on its responsibilities within the institutional mechanism under Article 50, Zaharieva said.
Maintaining the unity of the 27 member states is an important task for the Presidency, she said…/IBNA
Photo: European Parliament