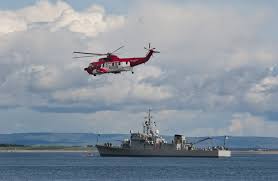 Athens, June 23, 2016/Independent Balkan News Agency
By Spiros Sideris
The European Commission, the Council and the European Parliament has reached an agreement on the transformation of Frontex into an organized body of European Border Guard and Coast Guard.
The Border and Coast Guard will be based on the Frontex agency and existing structures that will be strengthened by personnel and equipment from EU Member States, while the European Commission President Jean-Claude Juncker stressed that "an agreement for the creation of a European Coast Guard and Border Guard shows that Europe is ready to act promptly and decisively to manage common challenges".
The new body will have a preponderant role in the management of the migration crisis and provides that if a Member – State disagrees with the assistance plan from the European Border Guard – Coast Guard then "other EU countries can temporarily reintroducing checks at internal borders".
Member States will maintain their "sovereignty" on their borders and manage their external borders "daily", it is noted in the EC statement, while the new organization will offer its "support", while it will be able "to identify weaknesses and act and not when it is too late".
The main elements of the agreement, as were published by the European Parliament, are the following:
– The new organization will have a more active role in the return of migrants to their home country, but only when it comes to the implementation of decisions already taken by the national authorities.
– If a Member State disagrees with the Council's decision on the assistance plan, the other EU countries can temporarily reintroducing checks at internal borders.
– The equipment for the emergency teams will be made available from the Member States within ten days from the preparation of the business plan.
– There will be officers who will act as liaisons between the Agency and Member States and will supervise all Member States with external borders. Each of these can cover up to four geographically neighboring countries in order to ensure greater cooperation between the Agency and the Member State.