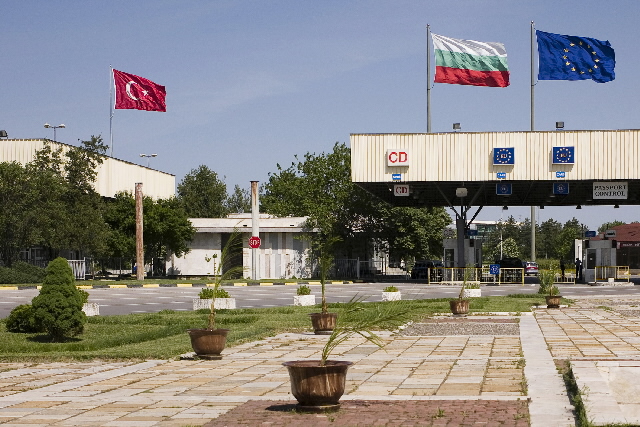 Sofia, March 8, 2016/Independent Balkan News Agency
By Clive Leviev-Sawyer of The Sofia Globe
There is no increase in the flow of migrants to Bulgaria's borders, Border Police chief Antonio Angelov said on March 8 2016, speaking against the background of the crisis at the border between Greece and FYROM.
The number of refugees crossing the border into Bulgaria was commensurate with the figures from last year, Angelov said in an interview with the public broadcaster.
Bulgaria was closely monitoring events at the frontier between Greece and the former Yugoslav republic, where there has been an accummulation of an estimated more than 14 000 people in recent days.
Angelov said that Bulgaria's borders were guarded by sufficient personnel, including police, gendarmerie and the military, and these personnel were well-prepared.
Up to the end of January, 180 new personnel had been appointed to guard the border and a further 150 were currently being trained.
He said that the integrated observation system at Bulgaria's borders was a top priority and by the end of the month, all problems with it would have been eliminated.
Bulgarian Prime Minister Boiko Borissov, commenting after the EU-Turkey talks in Brussels on March 7, said that "many are dissatisfied, but nothing better at the moment can be done".
Borissov, who took part in the talks, said that a further three billion euro in aid would be given to Turkey by 2018.
Turkey should be recognised as one of the safe countries, he said.
Readmission, a very important issue between Bulgaria and Greece, Bulgaria and Turkey and, respectively, Turkey and Greece, was a fact, Borissov said.
The one-to-one formula had been adopted, for every Syrian returned from Greece to Turkey, one will be taken from Turkey directly to the EU. The aim was to prevent the sea crossings and the smugglers who took money from asylum-seekers in a dirty business, Borissov said.
"As we discussed, migrants will be accepted only at border points, there will be fingerprinting, medical examinations and identification."
"Indeed, there was much controversy on whether to speed up the issuing of visas for Turkish citizens, but as before, our position on this issue was that the liberalisation of the visa regime with Turkey can be done and this was accepted."
Borissov said that regarding the opening of five chapters on the road to acceptance of Turkey into the EU, a compromise text was adopted.
"I think at the moment a good signal is being sent to society and therefore a bad signal to smugglers and people-traffickers," he said.
Earlier, speaking ahead of the March 7 meeting in Brussels, Borissov pointed to a paradox, which was that Europe demands from Bulgaria to protect Schengen borders under the Schengen standards while the country is in fact not part of Schengen.
"I hope that this paradox will end this year," he said, as reported by Bulgarian National Radio. "I think that we should not worry as a nation but we should in the meantime be very vigilant, so for this reason we have installed enough facilities and devices aimed to cover territories in-depth so that we could prevent a possible inflow of migrants," Borissov said.
(Photos: EC Audiovisual Service, and Frontex)