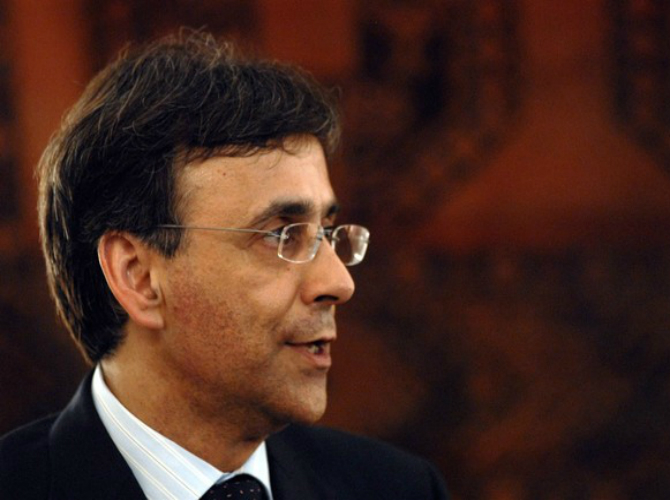 IBNA Op-Ed/ At the beginning it was the Europe of hope for the enlargements that happened in the past and now, due to the new phenomena that have occurred, Europe of hope is facing the risk of fear that exists for that difference between being exhausted by enlargement and being exhausted by reforms for different phenomena that Europe is facing today and as to what approach can Balkan show toward these phenomena.
By Ettore Sequi
Ambassador of the European Union Delegation in Albania
Europe and Balkan are linked with each other. For those who know the region, to Europe this region is a more stable one and is happier than before.
But in spite of this, it still requires a lot of work, because Europe is not just a geographical issue, but the process of enlargement will continue and will be legitimized in the years to come.
***
I believe that something has been well engraved in the minds of EU politicians, that the enlargement process will further continue, in spite of the fact that there are random declarations which talk of an exhaustion from the process of enlargement. I don't know if the EU countries or the countries of the region should be more exhausted, or if this should be a mutual feeling. No. In fact, there's no exhaustion whatsoever. These words of exhaustion come from those who do not support future EU enlargements.
It's true that political situation in the European countries before the 2014 elections for the European Parliament causes such feelings about the situation in general, because unfortunately, we still have many populists in Europe. We have good populists, effective ones who are finding support in several countries, population groups in particular countries and I believe that they will try to use the issue of enlargement to support their philosophy for unnecessary enlargements, for the lack of necessity to bring other persons or countries into this big union.
But I believe that populism is a short term phenomenon. They can be effective for a particular amount of time, but I don't believe that these will be sustainable efforts to convince their people. This is why, if we go back to the term that I used before, which I fact I use it for the first time in the Conference of Thessalonica, European perspective, I believe that this argument continues to be a strong argument, a strong attraction for the countries of the region, in spite of all experiences or everything that can be said in a critical way, but I'm convinced that the European future, the accession of these countries in the EU is a very attractive and encouraging situation for these countries and it must still be used, because they are very positive toward integration in this united Europe.
I know that in Albania, support for accession in the EU is very high amongst the population. It's really necessary to act as an encouraging force for politicians who can continue with the development of the country in this aspect.
***
I believe that in the process of enlargement, of the European integration and I believe that this is clear when we talk of the advantages that you will have, but on the other hand, you must be proud to use the argument that the accession of every country of the region in the EU is important to the EU, it's important to the European family. Every new member in the European family is an asset in this family. Thus, the process is not a one sided process. /ibna/