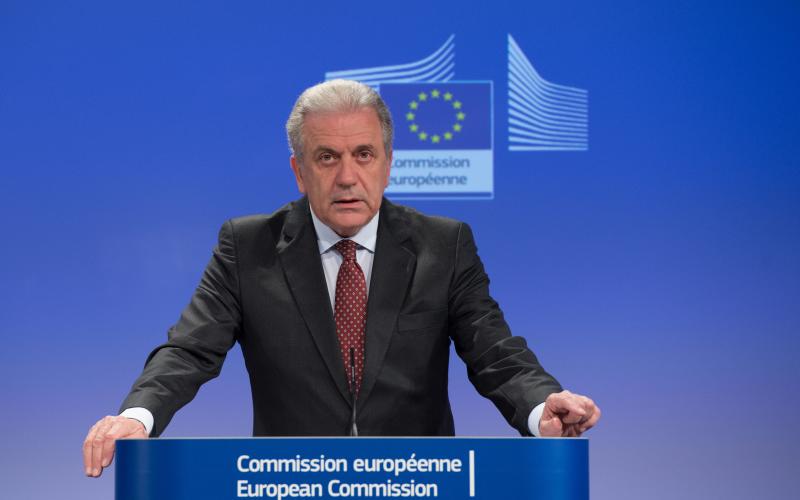 Athens, April 22, 2015/ Independent Balkan News Agency
By Spiros Sideris
An extraordinary EU summit on illegal immigration has convened for today the Chairman of the Council of Europe, Donald Tusk, with the participation of Greek PM Alexis Tsipras, in the wake of the new tragic incident with the death of immigrants in the Mediterranean.
During their meeting in Luxembourg Monday, EU Foreign and Interior ministers endorsed a plan for immigration crisis, presented by Commissioner Dimitris Avramopoulos, while Interior Minister, Nikos Voutsis announced the National Plan of Greece, which will be announced in the coming days .
Avramopoulos sounded the alarm, saying that unless urgent action is taken, the crisis will take dangerous proportions in the coming months.
The measures of the action plan for immigration that include the seizure and destruction of boats used by traffickers, the meeting on a regular basis of the European agencies Europol, Frontex, EASO and EUROJUST to exchange information, the processing of asylum applications in Italy and Greece under the auspices of the EASO within two months, the fingerprinting of all immigrants and the creation of a new programme for the swift return of illegal migrants to be coordinated by Frontex and the Member States that are in the front line.
In a thriller in the Mediterranean, the coastguard vessels of Italy and Malta are giving a battle with time, in order to discover two vessels that carrying a total of 450 immigrants. Although investigations have started since Monday afternoon, so far none of the two vessels have been identified.